Wok-Fried Chicken with Rainbow Veg and Soba Noodles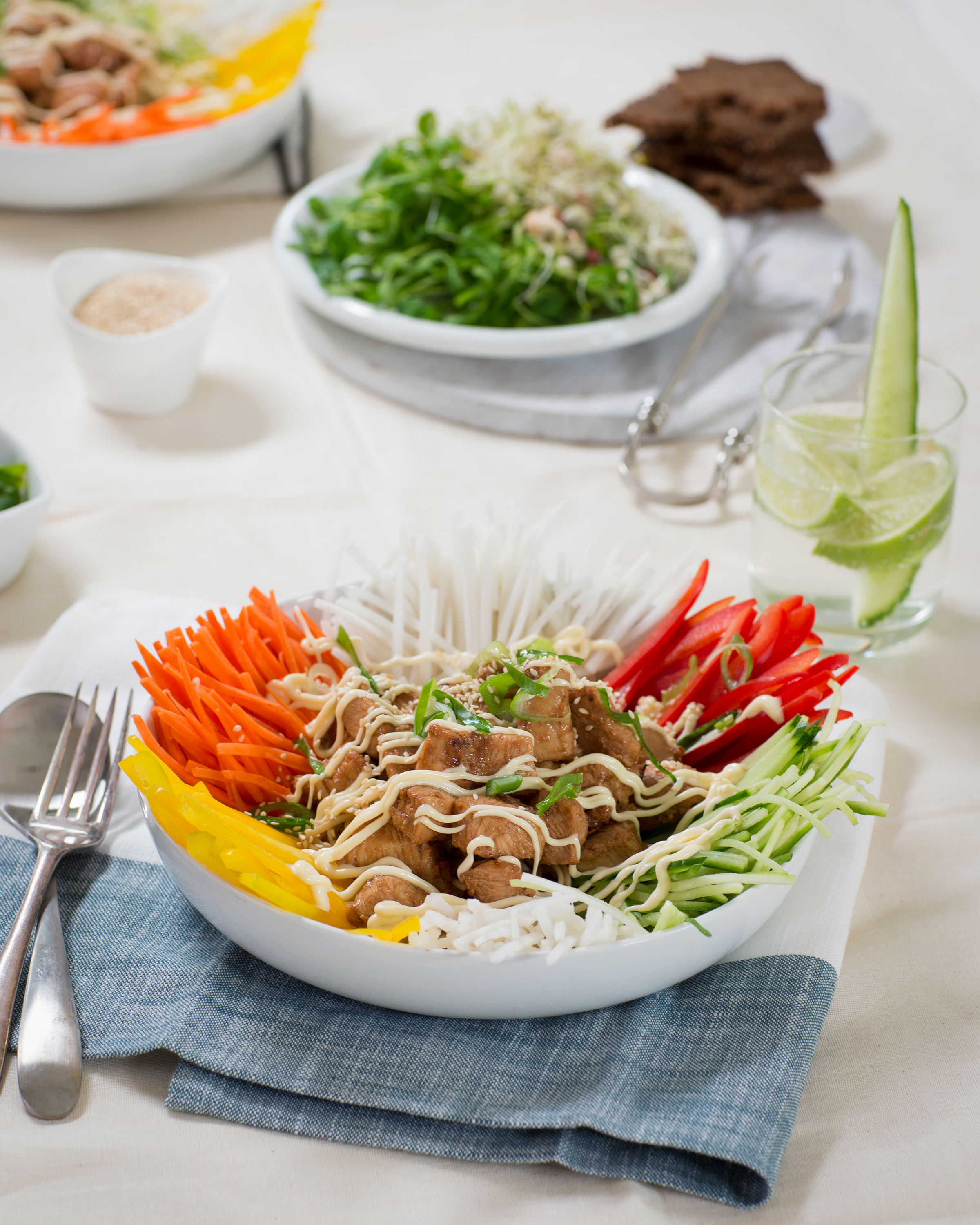 Whichever way you choose to eat, it's colourful, delicious and really good for you!
Ingredients
500g diced chicken breast
1 Tbsp extra virgin olive oil
200g soba noodles
2 tsp sesame oil
2 tsp soy sauce
juice of 1 lime
¼ tsp ground cardamom
½ bunch coriander leaves, chopped
1 red capsicum, cut into fine batons
1 yellow capsicum, cut into fine batons
2 Lebanese cucumbers, cut into fine batons
2 carrots, cut into fine batons
½ daikon, cut into fine batons
1 cup snow pea shoots
Japanese mayonnaise, toasted sesame seeds, sliced chilli, sliced green shallots and baby mint leaves, to serve
Instructions
1 Fry the chicken in olive oil in a wok over a high heat for 3 minutes, until firm.
2 Meanwhile, cook the noodles in rapidly-boiling salted water for 2 minutes, until tender, then drain well and toss with the sesame oil, soy sauce, lime juice, cardamom and coriander.
3 Place the noodles in a bowl, arrange the vegetables around, then top with Japanese mayonnaise, sesame seeds, chilli and shallots. Put the chicken on top and finish with mint.