Wild man sauce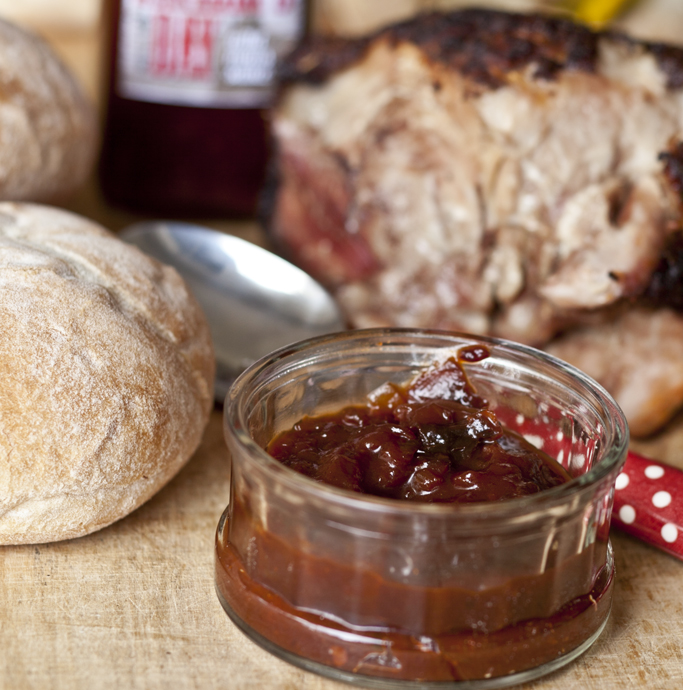 This is the gift for Dad that keeps on giving……meal after meal, after meal. To really perfect it, you'll need to track down the chipotle chillies in adobo sauce, because that what gives it that classic Texas taste. But if you can't then use 2 chopped green chillies and a couple of teaspoons of smoked paprika instead. But make sure you give it bite, after all, it's for your wild man.
Ingredients
1 brown onion, finely diced
6 cloves garlic, minced
1 Tbsp unsalted butter
salt flakes and freshly-milled black pepper
2 chipotle chillies in adobo sauce
½ cup dark brown sugar
¼ cup Worcestershire sauce
juice of 2 lemons
¼ cup apple cider vinegar
1¼ cups tomato ketchup
Instructions
1 Sauté the onion and garlic in butter in a saucepan over a moderate heat for 5 minutes, until softened. Season with salt and pepper, then add the chipotle chillies and sauce, cooking for a further 3 minutes.
2 Mix in the sugar, Worcestershire, lemon juice and vinegar, then simmer for 15 minutes, until reduced by half. Add the ketchup, bring to a boil, then pour into hot sterilised jars and seal while hot.
COOK'S NOTES: It's important to keep a relatively high level of acidity in sauces like these that are made to store, as this will extend their refrigeration life. You can find chipotle chillies in adobo sauce in many supermarkets, delis and via online retailers. This WILD MAN SAUCE can be stored in a cool dark place for up to 2 months, and should be refrigerated after opening and used with a 2 weeks.