White christmas slice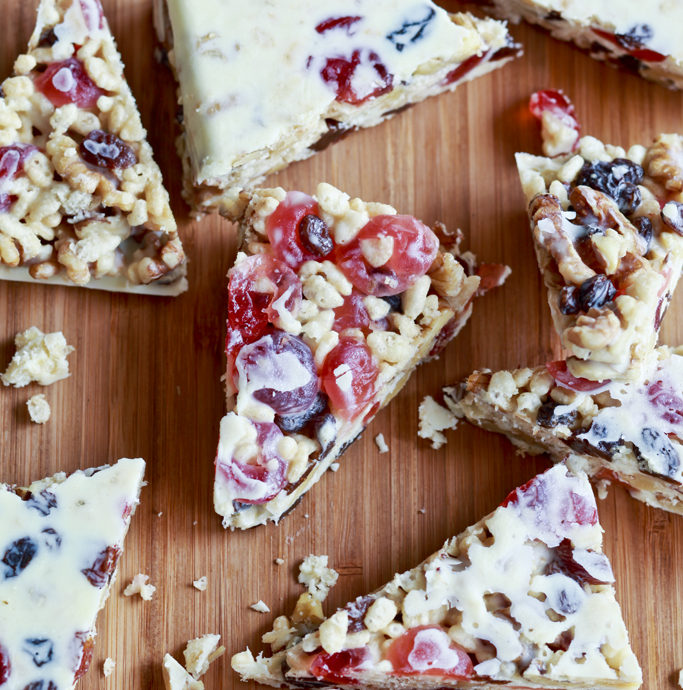 This slice looks like celebration on a plate, tastes Christmassy too with all those nuts and cherries!
Ingredients
400g white chocolate
75g copha
1 ½ cups rice bubbles
150g red glace cherries, halved
150g walnuts, roasted
150g sultanas
1 cup desiccated coconut
1 tsp natural vanilla extract
Instructions
1 Line a 27cm x 17cm slice pan with baking paper. Melt the chocolate and copha in a heatproof bowl over a saucepan of simmering water until just melted. Beat in the remaining ingredients, then press into the slice pan. Refrigerate for 1 hour, until set, then cut with a warm knife.