White Chocolate-Cherry Cheesecake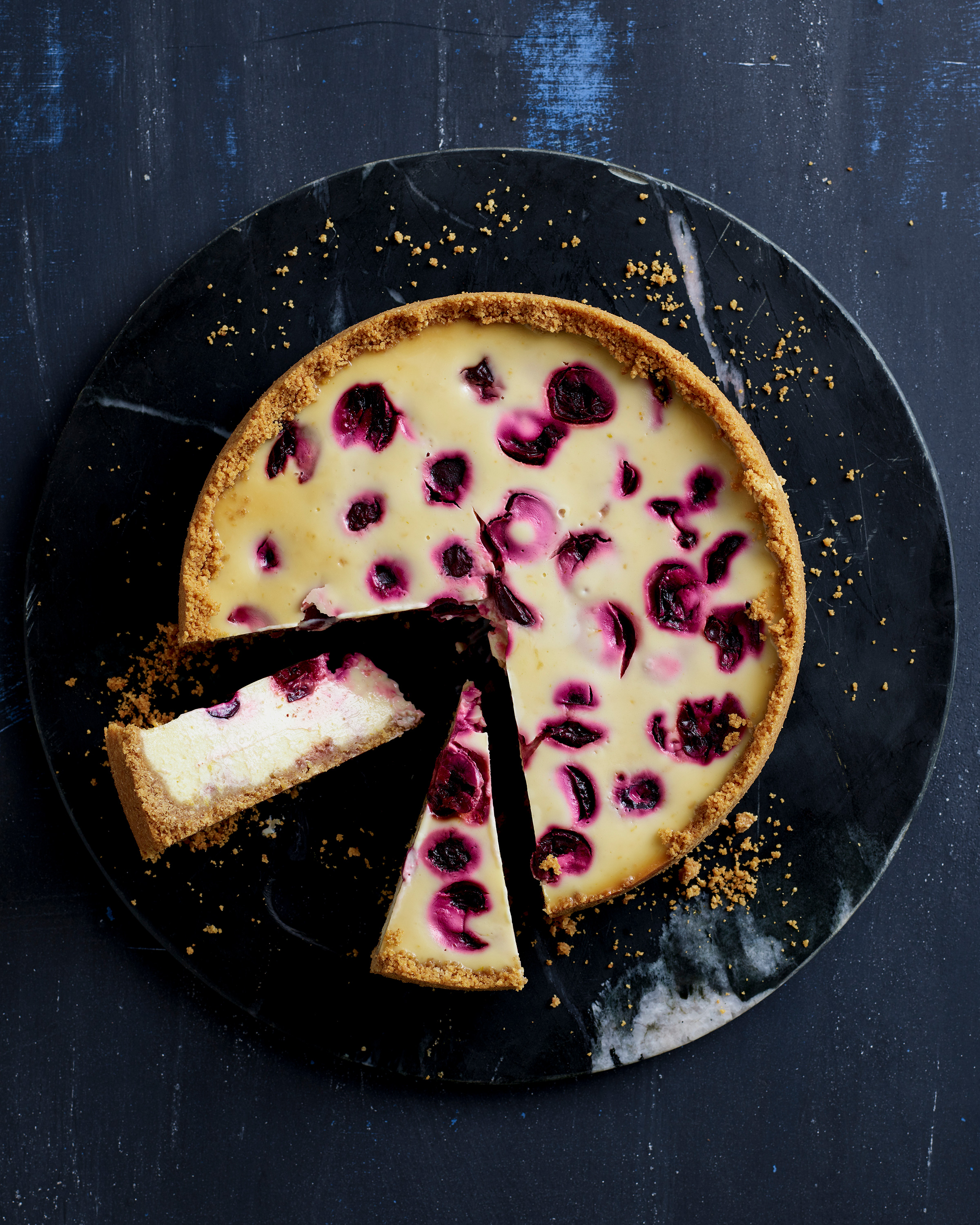 A delicious version of the traditional cheesecake.
Ingredients
250g Shredded Wheaten biscuits, crushed
125g unsalted butter, melted
500g cream cheese*
100g sour cream
4 eggs
2 egg yolks
150g caster sugar
2 tsp vanilla paste
150g white chocolate, melted and cooled
2 cups frozen cherries, halved
Instructions
1 Preheat oven to 150°C. Mix the biscuits and butter, then press into the base and sides of a lined 22cm cake tin. Refrigerate until firm.
2 Combine the cream cheese, sour cream eggs, yolks, sugar and vanilla in a food processor and purée until very smooth. Add the chocolate and pulse to combine. Pour into the biscuit base. Scatter the cherries on top. Place a tray of water on the bottom of the oven, then bake for 45-55 minutes, until just firm. Cool on a wire rack.