Wheat-free muesli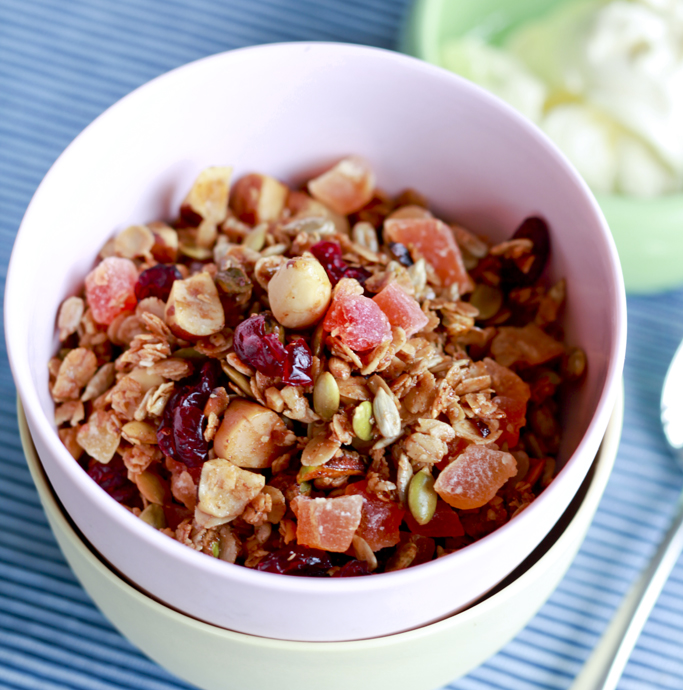 Just because it's wheat-free doesn't mean it's flavour-free! My muesli is really good with yoghurt and fresh berries too.
Ingredients
400g traditional rolled oats
180g sunflower seeds
125g pepitas
150g Brazil nuts, chopped
100g pistachios
1 Tbsp ground cinnamon
250g honey
100ml vegetable oil
200g dried pawpaw, diced
170 dried cranberries
Instructions
1 Preheat oven to 160°C. Combine the oats, seeds and nuts in a large baking dish and bake for 30 minutes, stirring often until well-toasted. Mix in the cinnamon.
2 Combine the honey and oil in a small saucepan and set over a high heat until boiling. Pour over the oat mixture and mix well. Reduce oven to 120°C.
3 Return oat mixture to the baking dish and cook for 30 minutes, stirring often, until golden and crisp.