Watermelon and feta salad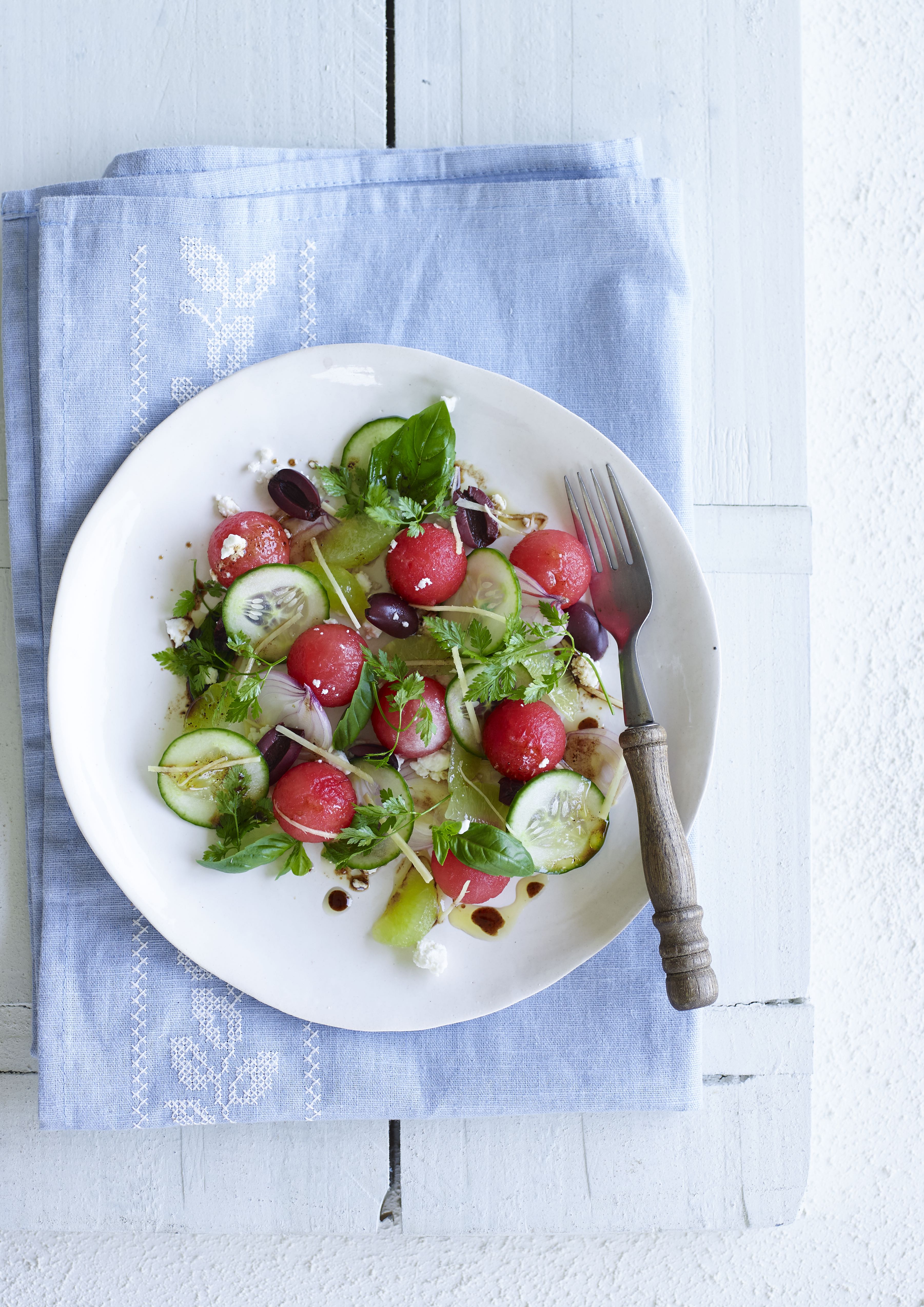 Summer is the best time to start eating healthier salads, and nothing says warm weather better than fresh Aussie fruit. So, grab a watermelon and eat up!
Ingredients
4 cups watermelon, cut into balls
2 eschalots, finely sliced
1 Lebanese cucumber, sliced
5cm piece ginger, cut into fine batons
2 limes, segmented
1 cup black olives, halved
½ bunch basil leaves
½ bunch chervil leaves
75g feta, crumbled
2 Tbsp extra virgin olive oil
2 tsp apple cider vinegar
2 tsp pomegranate molasses
sea salt flakes and freshly-milled black pepper
Instructions
1 Toss the watermelon, eschalots, cucumber, ginger, limes, olives and herbs, then assemble on plates. Top with the feta. Mix the oil, vinegar and pomegranate molasses in a small bowl season with salt and pepper, then drizzle over.