Vanilla-Ricotta Hotcakes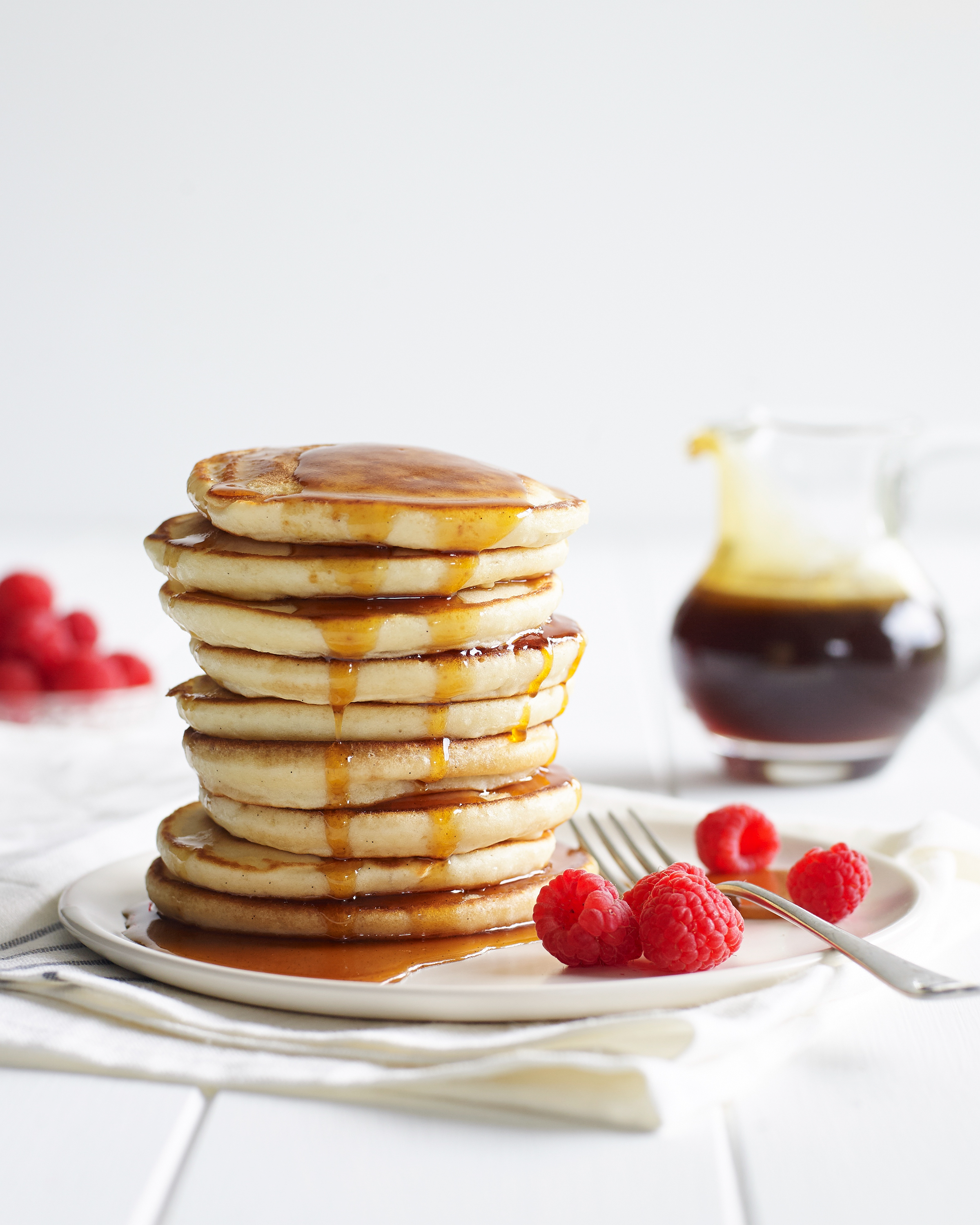 A Sunday breakfast favourite.
Ingredients
2 eggs
¾ cup milk
200g ricotta cheese
2 Tbsp extra virgin olive oil
pinch salt
2 tsp natural vanilla extract
2 Tbsp caster sugar
1½ cups self-raising flour
2 Tbsp unsalted butter
syrup and raspberries, to serve
Instructions
1 Combine the eggs, milk, ricotta and oil in a bowl and whisk until smooth. Beat in the salt, vanilla, sugar and flour. Fry as two-tablespoon amounts in a pan over a moderate heat in butter for 2 minutes each side, until golden. Serve with syrup and raspberries.