Turkey Bolognese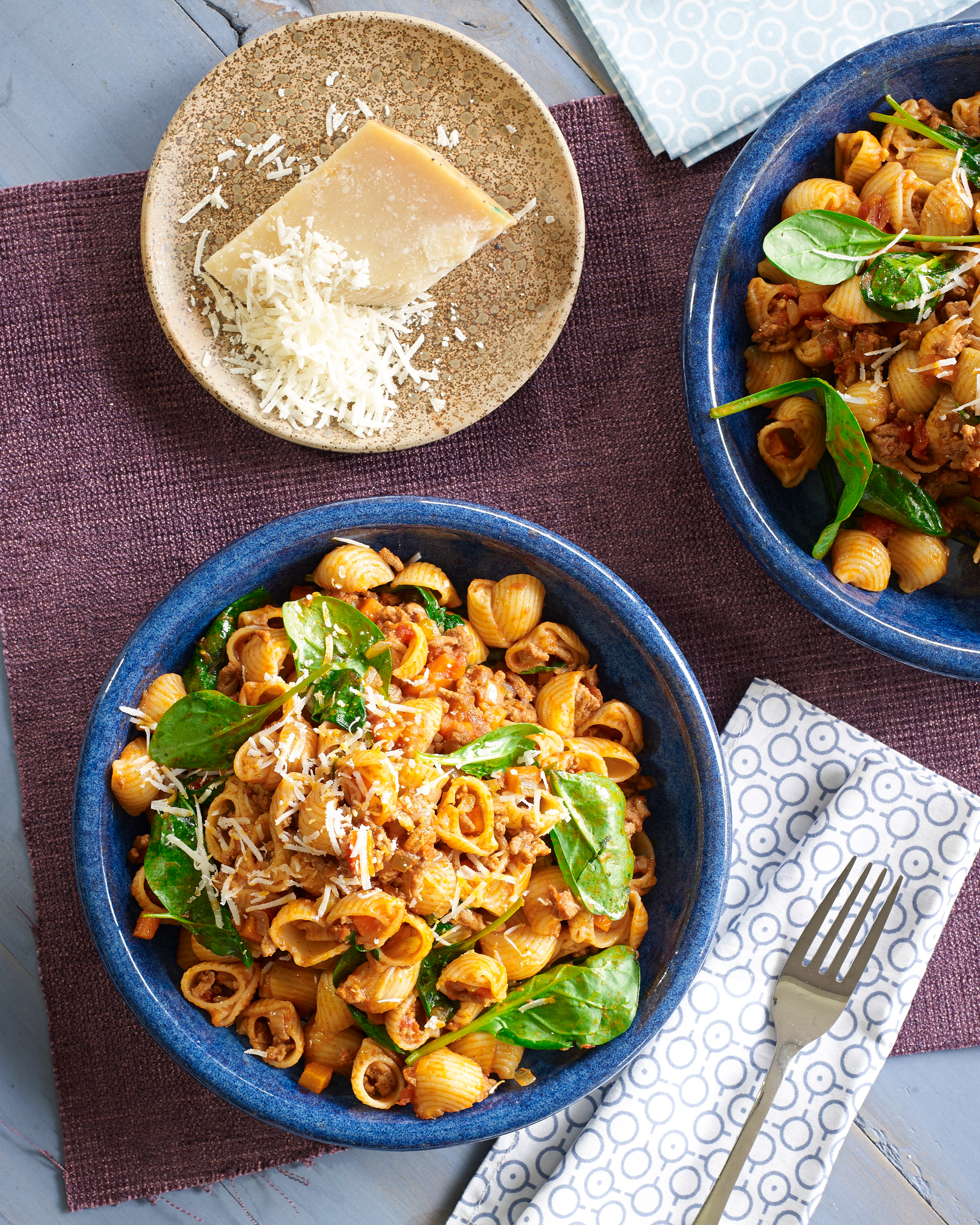 Turkey isn't as common in Australian kitchens as most other meats, and this is a shame, because when cooked properly it's a flavoursome and succulent protein that can adapt well to most kinds of cuisine.
Ingredients
1 white onion, finely diced
2 sticks celery, finely diced
1 carrot, finely diced
4 cloves garlic, minced
¼ cup extra virgin olive oil
500g turkey mince
2 Tbsp tomato paste
400g can diced tomatoes
1 cup beef stock
1 tsp ground fennel seed
1 tsp dried sage
salt flakes and freshly-milled black pepper
2 cups baby spinach leaves
400g shell pasta
½ cup Parmesan, finely grated
Instructions
1 Sauté the onion, celery, carrot and garlic in half the olive oil for 4 minutes in a large saucepan over a moderate heat until softened, then set aside. Increase heat to high and fry the turkey mince in batches in the remaining oil until browned.
2 Return the vegetables to the saucepan and mix in the tomato paste. Cook until the mixture begins to stick, then pour in the tomatoes, stock, fennel seeds and sage. Reduce the heat to low, then season with salt and pepper and simmer for 30 minutes. Mix in the spinach leaves.
3 Meanwhile cook the pasta in rapidly boiling salted water until al dente then drain very well. Toss with the Parmesan, then mix with the turkey Bolognese sauce.