Traditional corn tortillas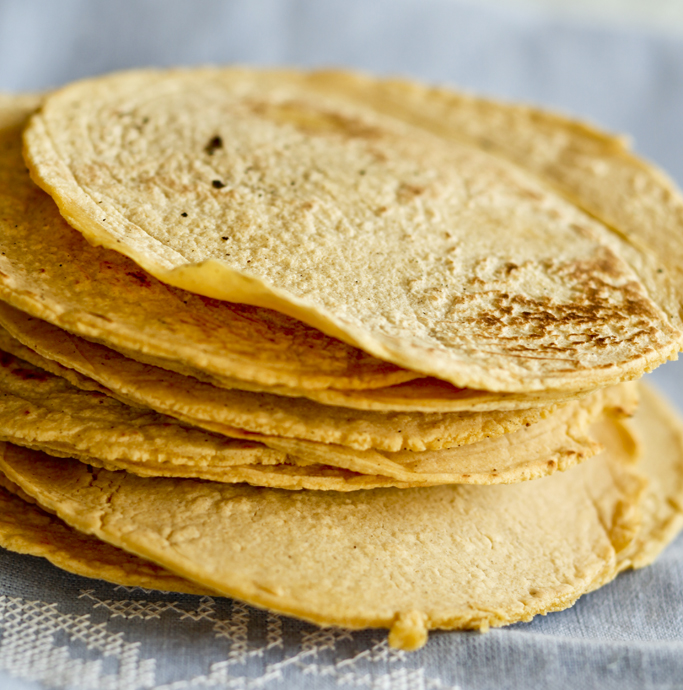 We love tortillas at our house. There's nothing like your own home-made version, here's how.
Ingredients
4 cups nixmatalised masa flour
2 tsp fine salt
2½ cups water
Instructions
1 Combine the flour and salt in a large bowl then ad the water and knead until a smooth dough forms. Divide into 30 pieces, then roll out or flatten with a tortilla press. Cook on a hot griddle until golden, then serve.