Syrupy treacle-ricotta cake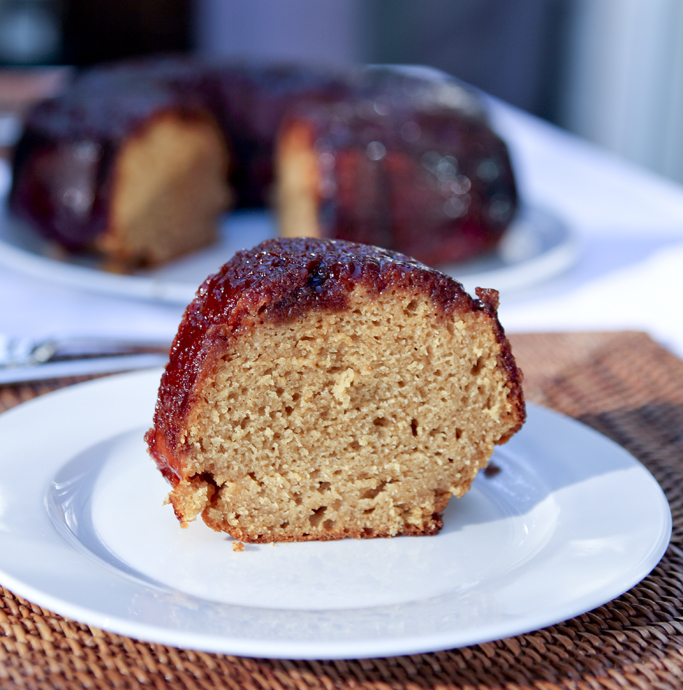 With just a few simple ingredients this cake is absolutely delicious and quick to put together.
Ingredients
1 Tbsp unsalted butter
380g + 1 Tbsp self-raising flour
300g treacle
3 eggs
125ml vegetable oil
500g ricotta
320g dark brown sugar
1 tsp natural vanilla extract
Instructions
1 Preheat oven to 180°C. Grease the inside of a 2½ L Bundt cake form with butter and dust with 1 Tbsp flour. Pour in the treacle, then place in the freezer for 20 minutes, until the treacle thickens.
2 Combine the eggs, oil, ricotta, sugar and vanilla in a bowl and whisk until smooth. Add the flour and beat well. Spoon over the treacle and bake for 40-45 minutes, until a skewer can be inserted and removed cleanly. Cool on a wire rack for 5 minutes, then invert onto a plate.