Surf and Turf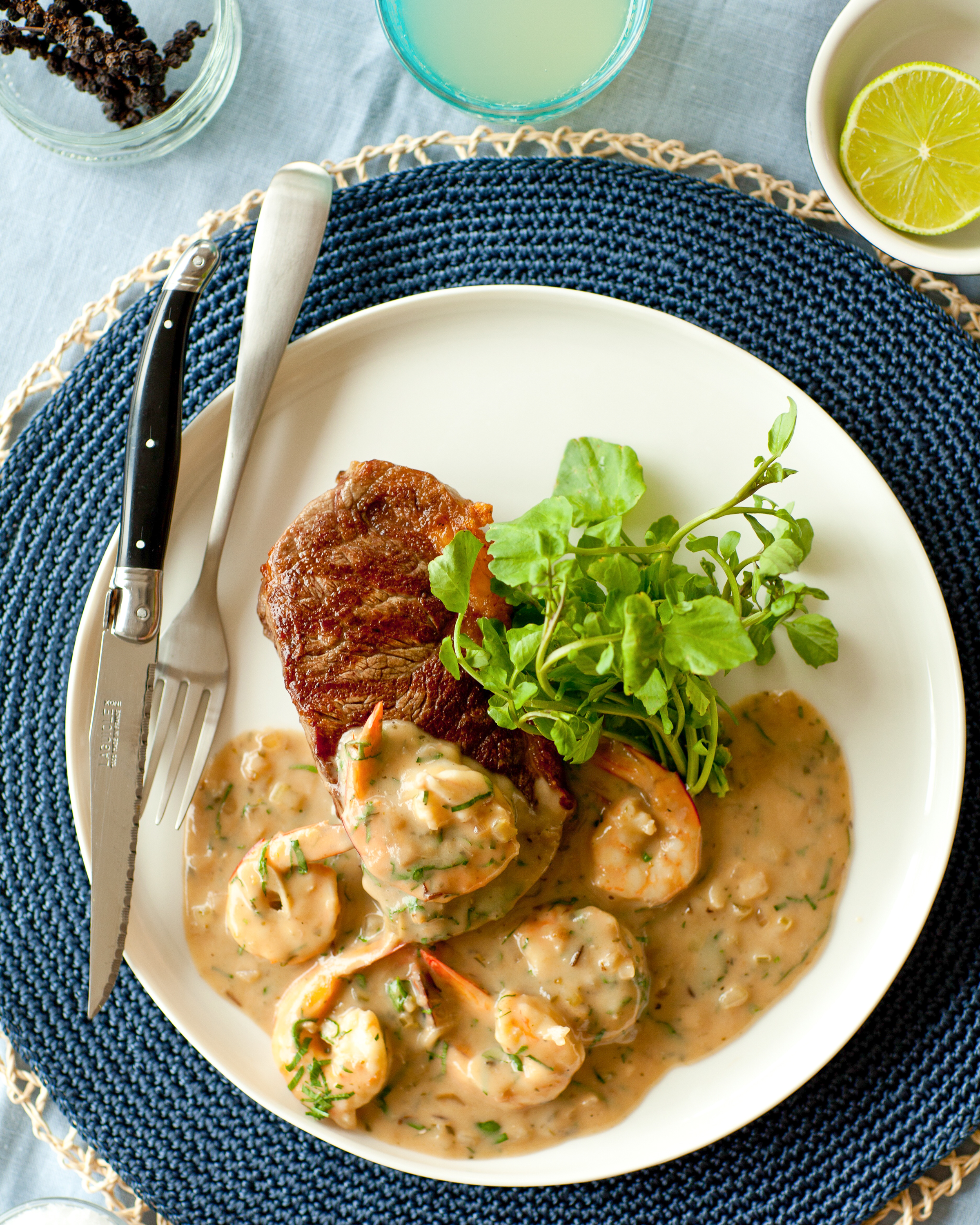 To all the line cooks, budding chefs and bistro attendants pumping out surf and turf by the thousands, don't let the so-called experts put you off. Stick with it, you're onto a good thing!
Ingredients
3 eschalots, finely diced
2 cloves garlic, minced
2 Tbsp butter
1 Tbsp plain flour
1 cup dry white wine
1 cup beef stock
2 tsp seeded mustard
100ml cream
sea salt flakes and freshly-milled black pepper
¼ bunch parsley, sliced
4 x 220g sirloin steaks
celery salt
cooking oil spray
400g prawns, peeled and de-veined
watercress and lemon wedges, to serve
Instructions
1 Sauté the eschalots and garlic in butter in a large pan over a moderate heat for 4 minutes, until softened. Sprinkle on the flour and cook until thickened. Pour in the wine, bring to a simmer, then add the stock, mustard and cream and simmer until thickened. Season with salt and pepper.
2 Season the steaks with celery salt and sprinkle with cooking oil spray. Cook on a hot barbecue grill for 8 minutes, turning often, until medium, then set aside to rest.
3 Add the parsley and prawns to the sauce and simmer until the prawns are just firm. Serve the steak with sauce, watercress and lemon.