Strawberry Shortcake with Gingered Berries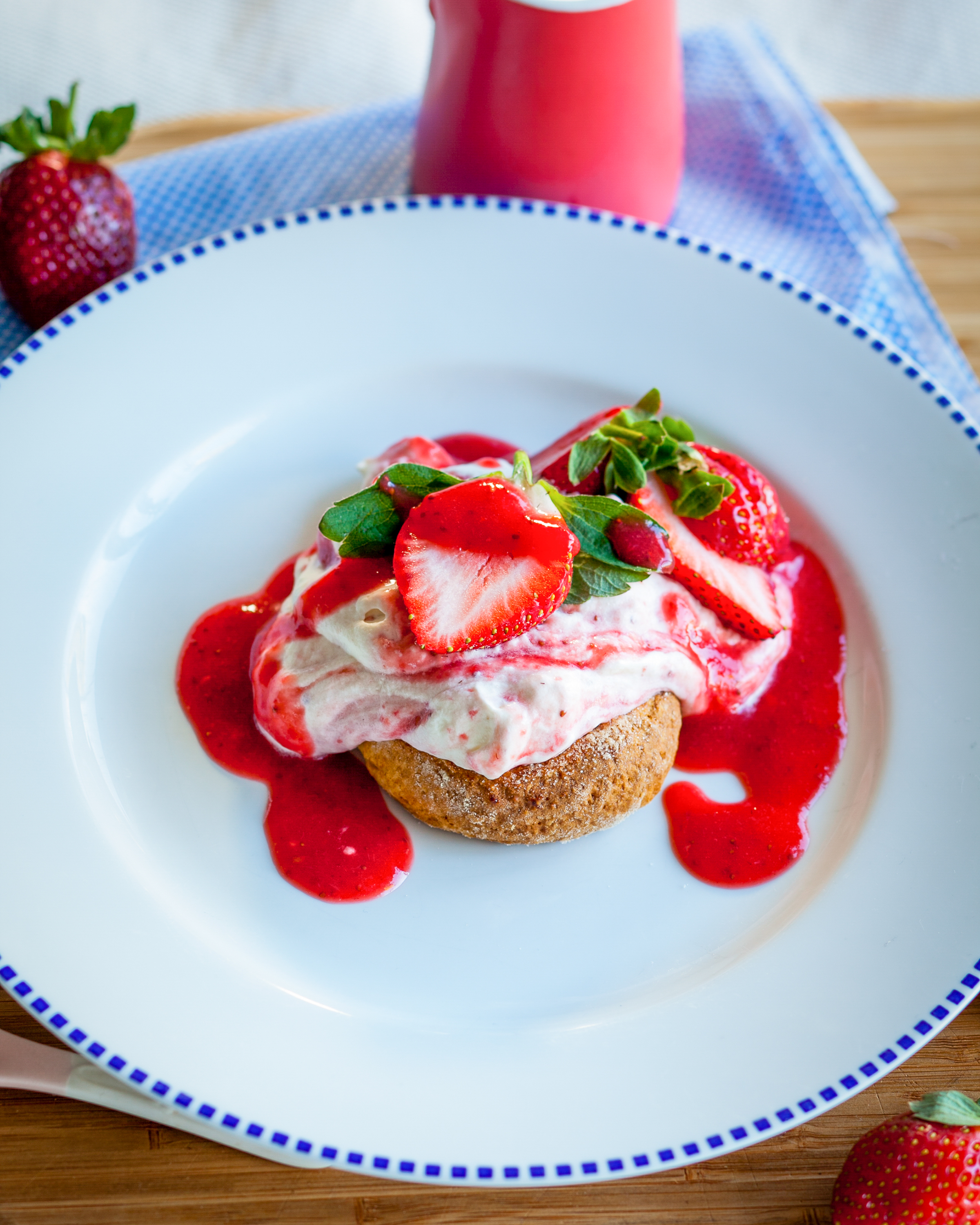 A beautiful little recipe to make for a perfect afternoon tea.
Ingredients
300g plain flour
1 Tbsp baking powder
1½ tsp bicarbonate of soda
140g caster sugar
110g soft unsalted butter, diced
½ cup buttermilk
1 tsp natural vanilla paste
1 egg
1 egg yolk, beaten
2 punnets strawberries, hulled and quartered
3cm piece ginger, finely grated
300ml thickened cream, whipped to soft peaks
Instructions
1 Preheat oven to 200°C. Sift the flour, baking powder and bicarbonate of soda into a large bowl, then stir in half the caster sugar. Add the butter and rub with fingertips until lightly combined.
2 Pour in the buttermilk, vanilla and egg, then mix gently until a dough just forms. Roll out to 2cm thick, then cut out 5cm discs – all the trim can be re-rolled and re-cut. Brush the tops with egg yolk, then scatter with 2 Tbsp sugar. Arrange on lined oven trays and bake for 12 minutes, until golden.
3 Combine half the strawberries with the remaining sugar and ginger in a small saucepan and set over a moderate heat. Simmer for 10 minutes, until softened, then purée with a stick blender and pass through a fine sieve to remove seeds. Set aside to cool, then fold through the whipped cream.
4 Serve the baked shortcakes with strawberry cream and the remaining strawberries.