Steamed tasmanian scallops with miso and seaweed salad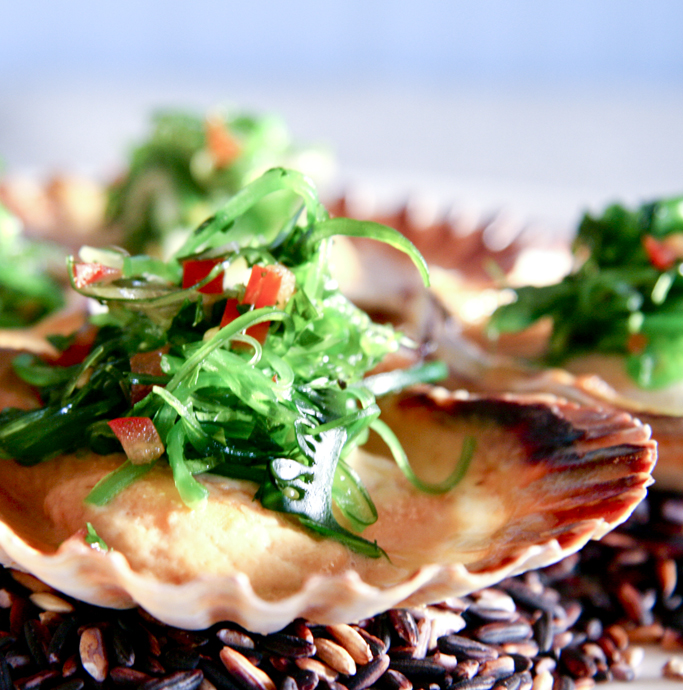 There is nothing more fragrant, tasty or beautiful than a perfectly formed half-shell scallop. What's more, it's a food that comes with built-in presentation!
Ingredients
16 Tasmanian half-shell scallops
1 tsp red miso paste
2 tbsp chicken stock
1 tbsp double cream
1 tsp rice vinegar
4 tbsp seaweed salad mix
1 eschallot, sliced very finely
1 egg tomato, diced very finely
¼ bunch parsley, chopped finely
juice 1 lemon
Instructions
1 Mix the miso, stock, cream and vinegar and spoon onto the scallops.
2 Bake the scallops at 200°C for 3 minutes.
3 Mix the seaweed, eschalot, tomato, parsley and lemon juice ad spoon over the top of the scallops.
4 Serve immediately.
Professional Tip: To keep the scallops upright when steaming, place them on a tray of rock salt.