Steamed barramundi with ginger and lime leaf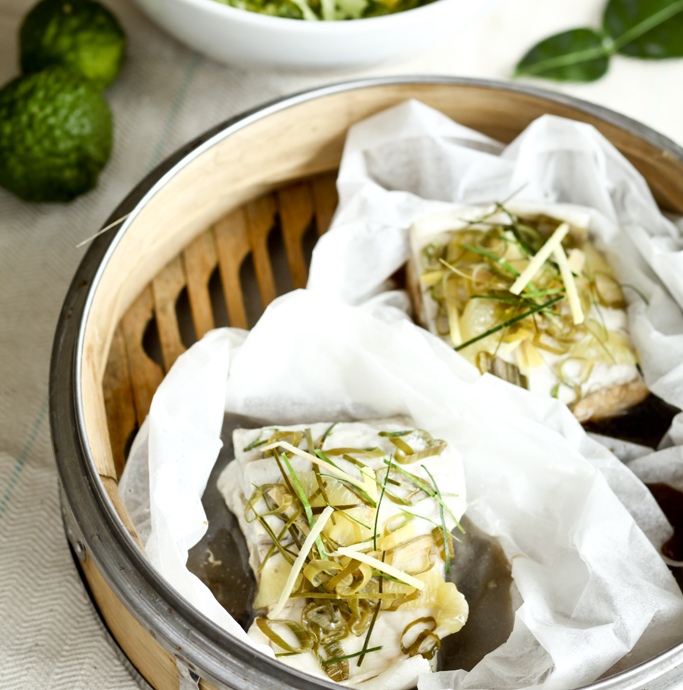 For everyone who loves great food, but still wants to look after their health and waistline, steaming is the best cooking technique for you. And by the way, there's no better way to infuse subtle flavour.
Ingredients
4 x 180g barramundi fillets
5cm piece ginger, cut into fine batons
2 cloves garlic, finely sliced
2 Kaffir lime leaves, finely sliced
2 limes, peeled and cut into segments
2 green shallots, finely sliced
2 Tbsp soy sauce
shredded wombok salad, to serve
Instructions
1 Place each barramundi fillet on a square of non-stick baking paper and top with a mixture of ginger, garlic, Kaffir lime leaf, lime segments and shallots. Drizzle with soy, then fold up the paper to form a parcel.
2 Arrange the parcels in a steamer basket and cook over a pot of simmering water for 8 minutes, until just firm. Serve with shredded wombok salad.