St Louis 'Burnt Ends' Brisket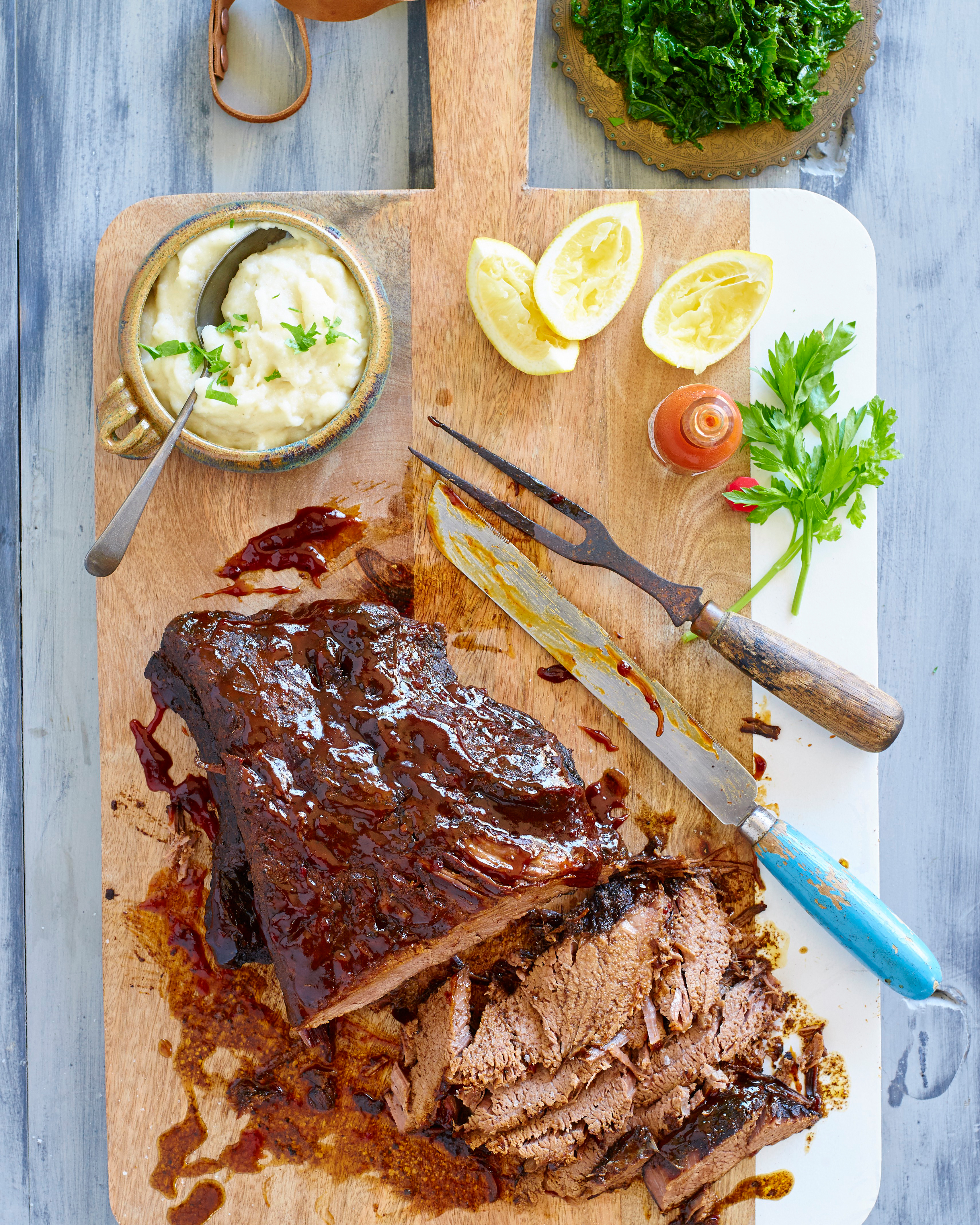 Try my recipe for St Louis Brisket. Tender and delicious.
Ingredients
4½kg beef brisket
1 cup brown sugar
2 Tbsp fine salt
1 Tbsp cracked black pepper
1 Tbsp garlic powder
1 Tbsp smoked paprika
2 tsp ground cumin
1 tsp chilli powder
2 cups barbecue sauce
½ cup chilli sauce
½ cup molasses
½ cup lemon juice
Grits, greens and hot sauce, to serve
Instructions
1 Preheat oven to 100°C. Score the brisket in fine parallel lines on both sides. Combine the sugar, salt and spices in a bowl then rub onto the beef. Wrap in cling film then refrigerate for 2 hours. Smoke the brisket at 95°C for 5 hours, then wrap in non-stick baking paper and foil then bake for 4 hours.
2 Meanwhile boil the barbecue sauce, chilli sauce, molasses and lemon juice until thickened. Allow the beef to rest, then carve and serve with the grits, green, barbecue sauce and hot sauce.