Spiced brown sugar self-saucing pudding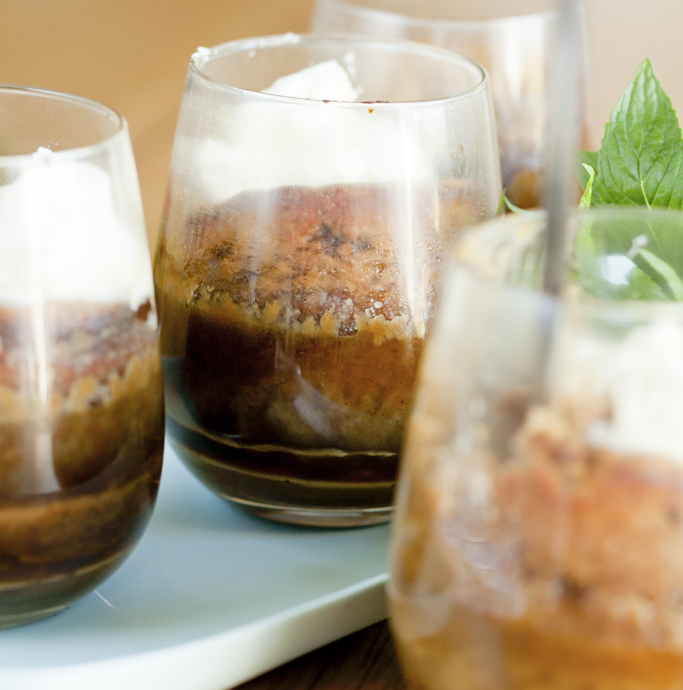 Warm, sweet and with a touch of spice these little puddings are the perfect way to end a winter time meal.
Ingredients
1 Tbsp unsalted butter, for greasing
1 cup firmly-packed dark brown sugar
200g self-raising flour
2 tsp ground allspice
125g unsalted butter, melted
1 egg
125g milk
⅓ cup treacle
2 Tbsp cornflour
1½ cups boiling water
double cream, to serve
Instructions
1 Preheat oven to 180°C. Grease the inside of a six 1-cup ovenproof ramekins or glass tumblers with the butter. Combine ? cup brown sugar with the flour, butter, egg, milk and half the treacle in a bowl, then beat well to combine, until smooth. Spoon into the ramekins.
2 Mix the remaining brown sugar and cornflour in a small bowl, then sprinkle over the batter. Mix the boiling water and remaining treacle and pour over the batter, then bake immediately for 40 minutes, until a skewer can be inserted and removed cleanly. Serve with double cream.