Spanish-scented mulloway with potato tortilla and olives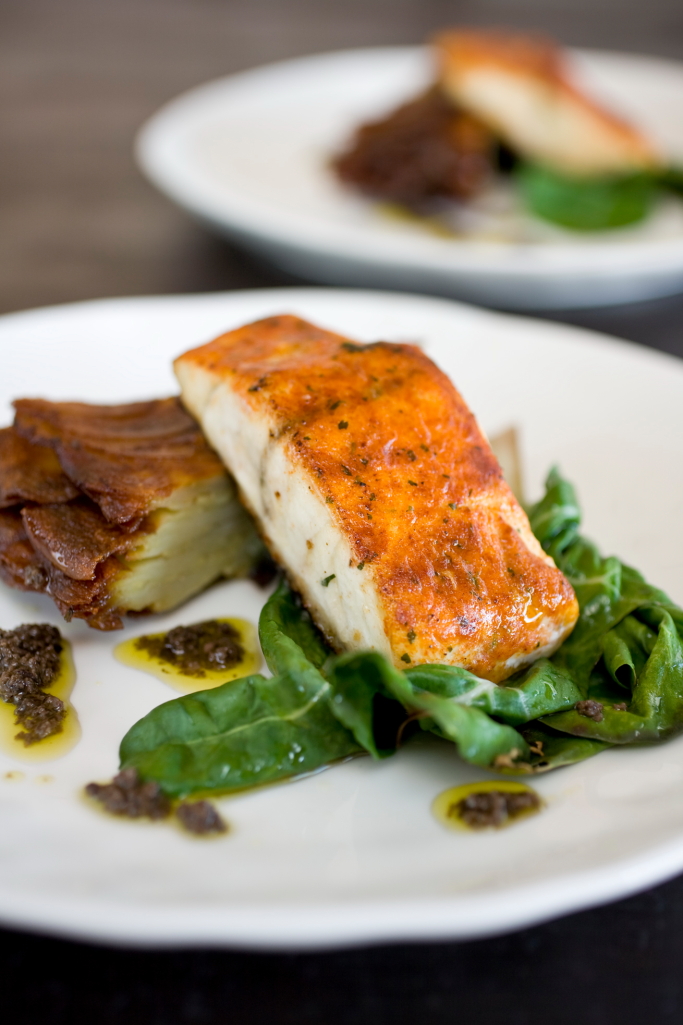 A little taste of Spain that makes for a great family meal. Que Bueno!!!
Ingredients
100g butter, melted
2 tsp smoked paprika
8 anchovies, chopped
4 garlic cloves, minced
1 bunch thyme, chopped
1 tsp ground fennel seed
1 cup grated manchego
6 large potatoes, peeled
celery salt and pepper
4 x 180g mulloway fillets
1 tsp sweet paprika
½ tsp ground cumin
½ tsp ground coriander
¼ tsp ground allspice
2 Tbsp extra virgin olive oil
1 bunch silverbeet
Instructions
1 Preheat the oven to 200°C. Combine the butter, smoked paprika, anchovies, garlic, thyme, fennel seed and cheese. Arrange the potatoes in layers in a medium frying with the butter mixture in between. Bake for 30 minutes, or until just cooked.
2 Season the fish with remaining spices, celery salt and pepper, then drizzle with olive oil. Arrange on a baking tray and roast for 9 minutes, until medium. Steam the silverbeet until tender. Serve the fish on a bed of silverbeet next to a slice of tortilla.