Spaghetti with crab, lime, zucchini and tomato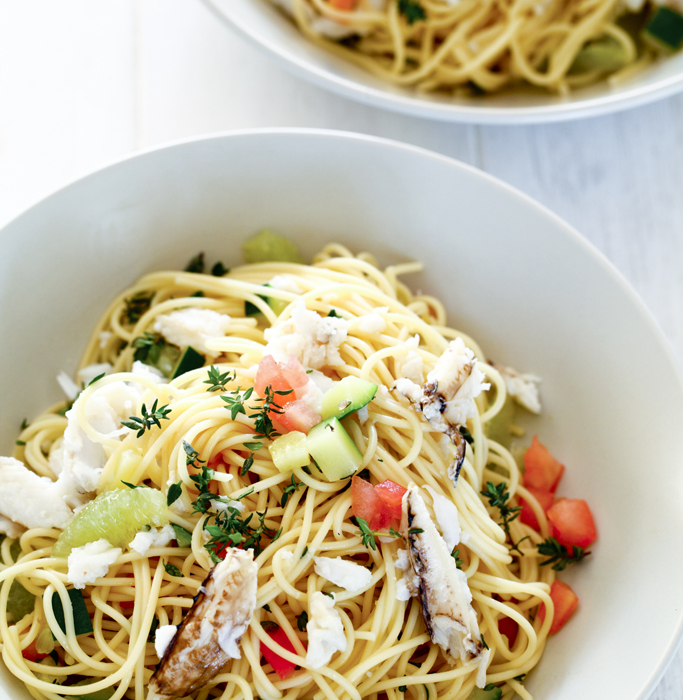 Light and summery fresh, perfect for lunch through the warmer months.
Ingredients
500g spaghetti
4 ripe tomatoes
1 large zucchini, diced finely
2 limes, peeled
½ bunch thyme leaves
2 Tbsp lemon-infused extra virgin olive oil
salt and pepper
300g crab meat
Instructions
1 Cook the spaghetti in a large saucepan of rapidly boiling salted water according to manufacturer's instructions until al dente.
2 Meanwhile, cut a small cross in the top of the tomatoes, then blanch in rapidly boiling water for 15 seconds. Refresh in iced water, then peel, quarter and remove the seeds. Cut into small dice.
3 Blanch the zucchini until just tender, chill in iced water, then drain well. Cut the limes into segments and dice.
4 Toss the tomatoes, zucchini, limes, thyme, olive oil and spaghetti, then season generously with salt and pepper. Fold in the crab meat and serve.