Sour cream and walnut praline bundt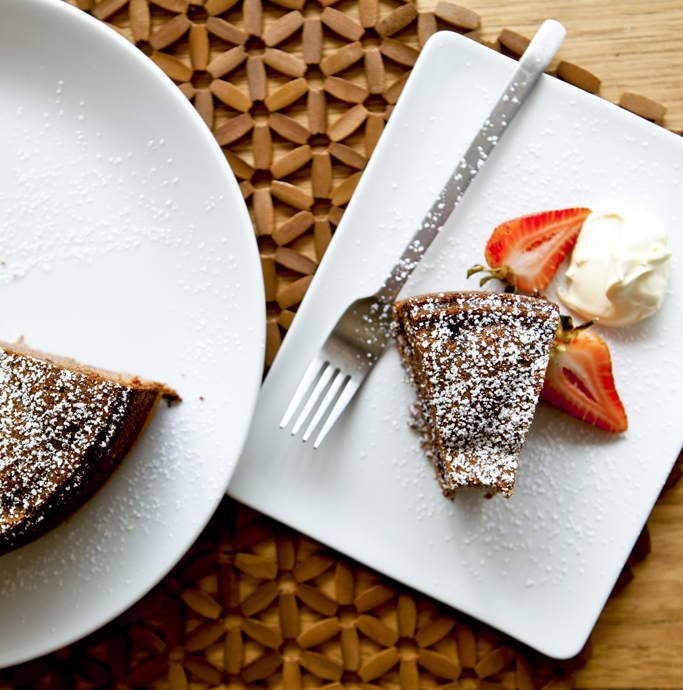 Easily one of my favourite cakes, I love the combination of nutmeg, cloves and walnuts.
Ingredients
300g self-raising flour
230g caster sugar
150g unsalted butter, softened
2 eggs
2 egg yolks
240g sour cream
1 tsp natural vanilla extract
130g brown sugar
2 tsp ground nutmeg
½ tsp ground cloves
180g walnuts, chopped
Instructions
1 Preheat oven to 180°C. Combine the flour, sugar and butter in the bowl of an electric mixer and beat with the paddle attachment on low speed for 4 minutes, until crumbly. Add the eggs, yolk, sour cream and vanilla and beat until smooth.
2 Combine the brown sugar, spices and walnuts in a bowl and scatter some into the base of a 2½L bundt tin. Spoon the batter on top, then finish with the remaining walnut mixture. Bake for 45 minutes, until a skewer can be inserted and removed cleanly.