Smoked Salmon and Avocado Roulade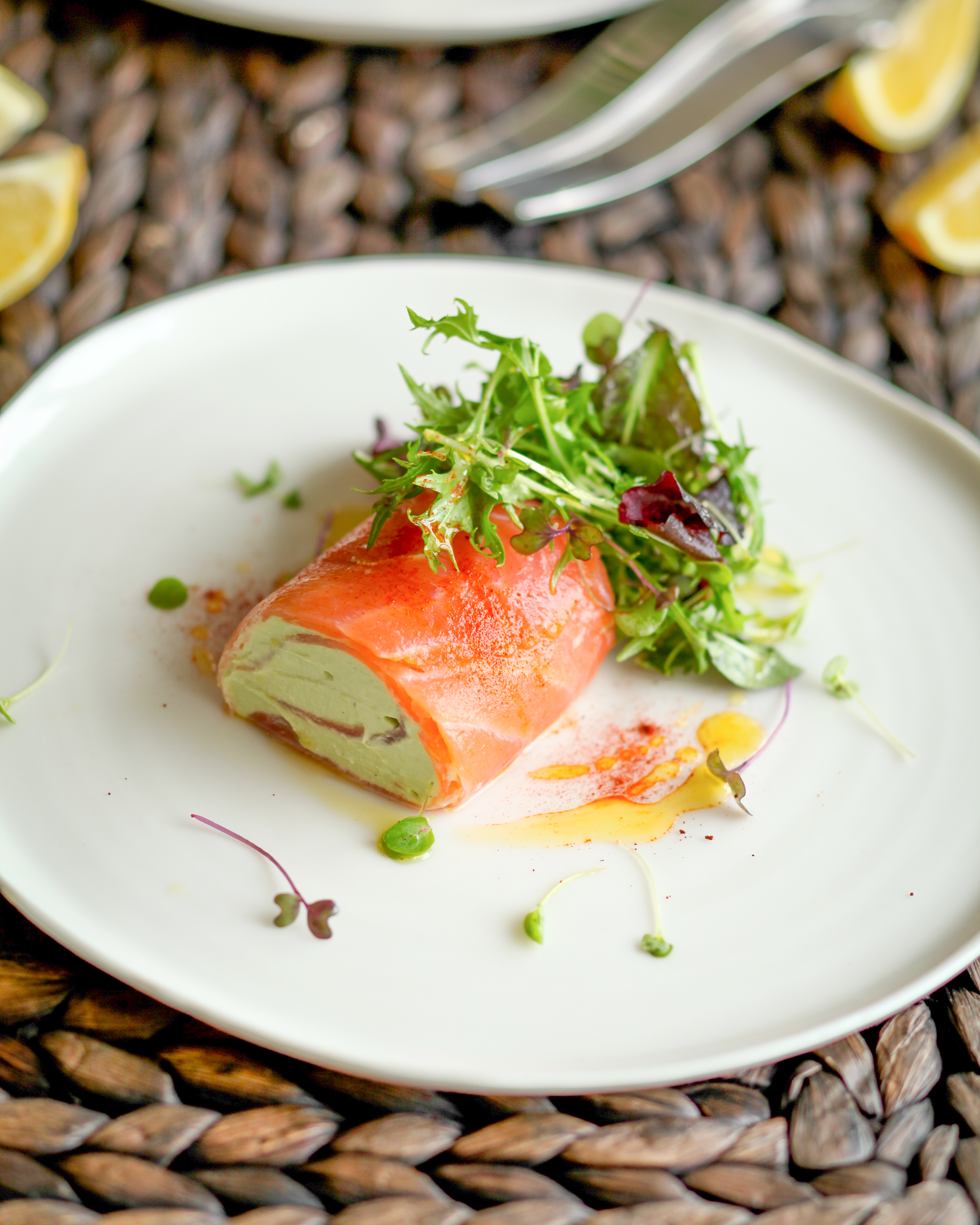 These make a light and delicious starter.
Ingredients
2 avocadoes
200g cream cheese
juice of 2 lemons
2 tsp horseradish cream
salt flakes and freshly-milled black pepper
300g smoked salmon
2 tsp paprika
mixed baby herb, to serve
Instructions
1 Halve and tone the avocadoes, then scoop the flesh into a bowl and mash with the cream cheese, half the lemon juice and horseradish. Season with salt and pepper.
2 Arrange the smoked salmon slices on a sheet of cling film forming a 25cm x 15cm rectangle. Spread with the avocado mixture, then roll up. Secure firmly, then chill for 1 hour, until firm.
3 Sprinkle the top of the log with paprika, then cut into slices with a warm damp knife. Serve with a drizzle of the remaining lemon juice and a nest of baby herbs.