Skillet Apple Crisp with Pecans, Raspberries and Truffle Honey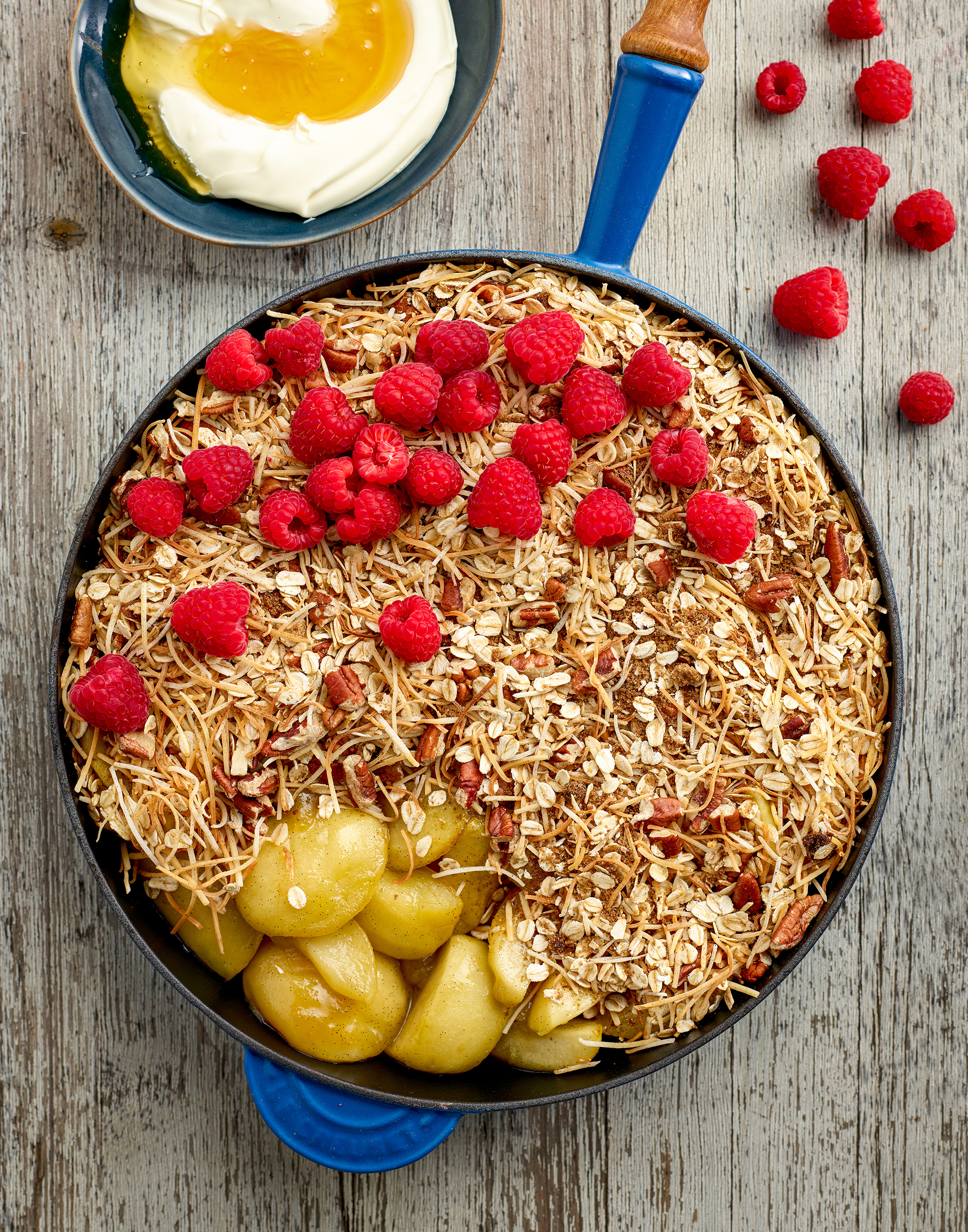 We love this dessert on the road. Simple ingredients all on the skillet and very tasty.
Ingredients
½ cup rolled oats
½ cup pecans, chopped
½ cup shredded coconut
½ cup brown sugar
2 tsp ground cinnamon
½ tsp ground cloves
8 Granny Smith apples, peeled and cored
2 Tbsp unsalted butter
¼ cup honey
2 punnets raspberries
2 Tbsp truffle honey
double cream to serve
Instructions
1 Combine the oats, pecans and coconut in a pan and set over a moderate heat. Cook for 3 minutes, until toasted, then mix in the brown sugar and spices. Set aside.
2 Slice the apples finely, then mix with the butter and honey in a skillet. Cook for 5 minutes, until softened, then top with the oat mixture. Top with raspberries, drizzle with truffle honey, then serve with double cream.