Simple pumpkin soup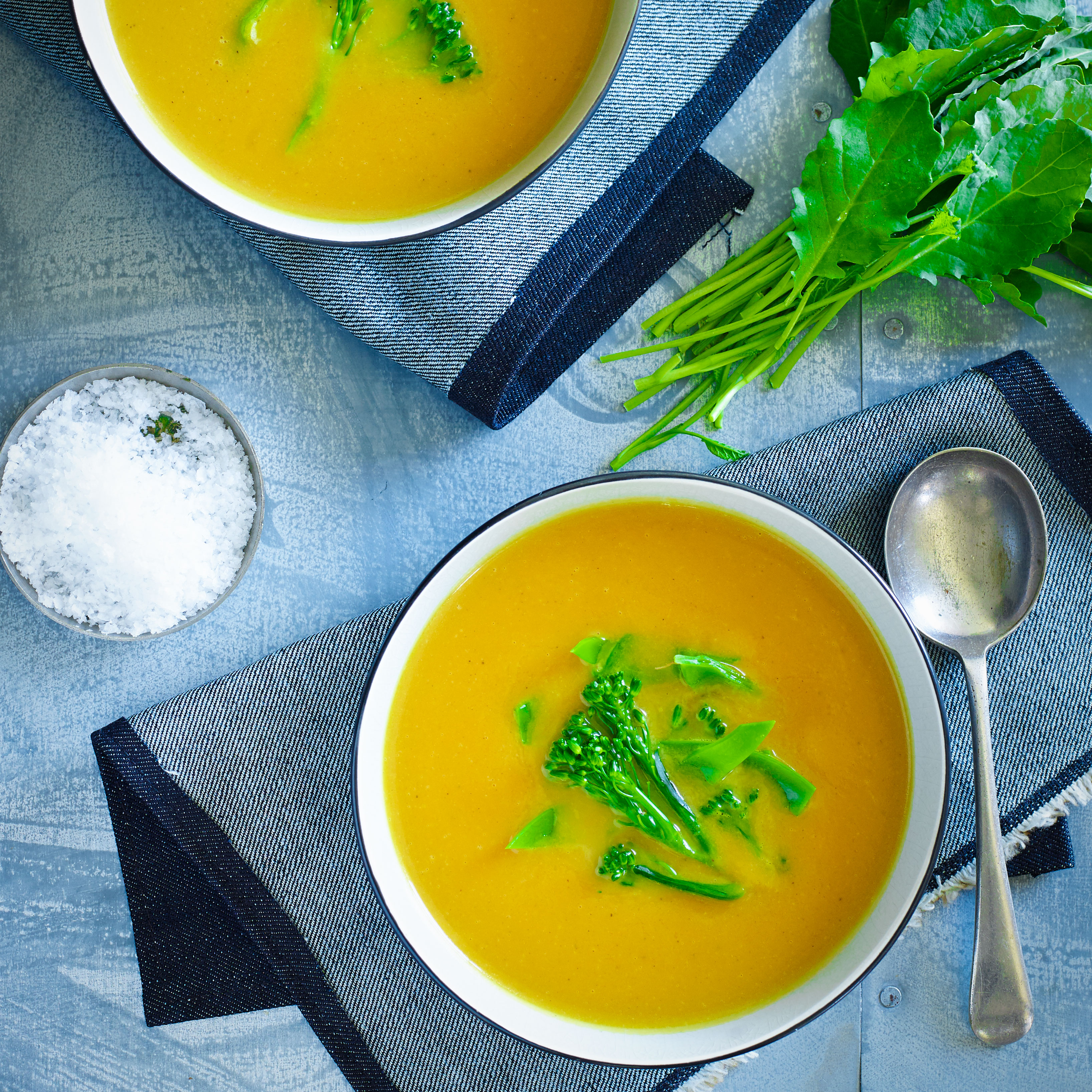 Ah. Soup. Who doesn't love soup? Here's my fast and easy pumpkin soup, ready in minutes.
Ingredients
2 brown onions, finely sliced
8 cloves garlic, finely sliced
1 tsp fennel seeds
¼ tsp cumin seeds
2 Tbsp extra virgin olive oil
800g pumpkin, peeled and diced
1½L chicken stock
1 cup evaporated milk
sea salt flakes and freshly-milled white pepper
steamed snow peas and broccolini, to serve
Instructions
1 Sauté the onions, garlic and seeds in olive oil in a large saucepan over a moderate heat for 5 minutes, until well-softened. Add the pumpkin and continue cooking for a further 10 minutes. Pour in the stock and evaporated milk, then simmer for 15 minutes. Purée with a stick blender, then season with salt and pepper. Serve with steamed snow peas and broccolini.