Silverbeet and Ricotta Crepes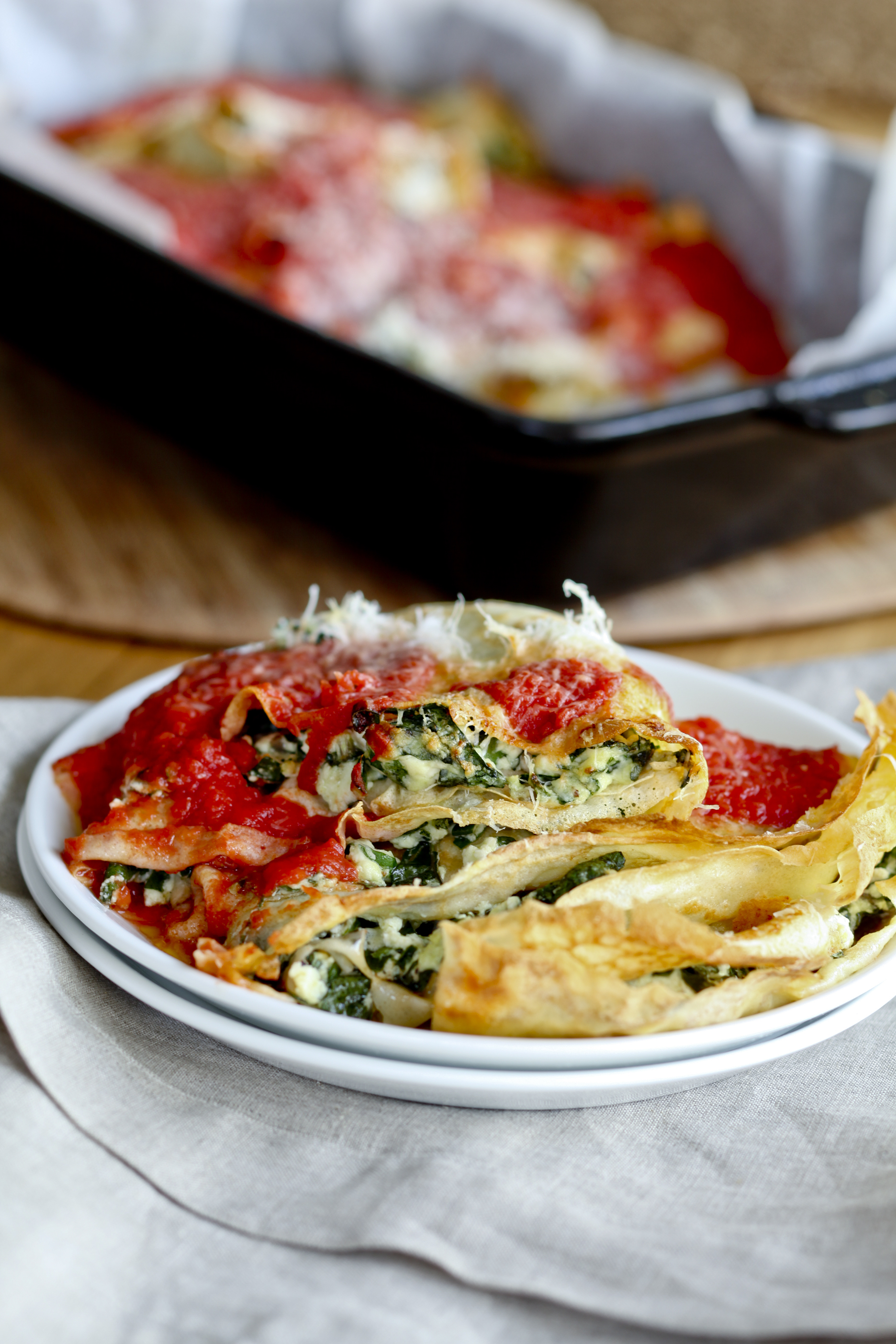 The single most important trick to getting modern crepes right is to make your batter a day ahead and leave it in the fridge. The flour absorbs liquid and you'll create finer and more consistent crepes.
Ingredients
125g plain flour
2 eggs
30ml milk
30g unsalted butter, melted and cooled
salt flakes and freshly-milled black pepper
½ bunch silverbeet, washed and chopped
350g ricotta cheese
140g pecorino cheese, finely grated
¼ cup extra virgin olive oil
1 cup tomato passata
Instructions
1 Preheat oven to 180°C. Whisk the flour, eggs, milk and butter in a large bowl, then season with salt. Set aside for 40 minutes (or overnight), then strain through a fine sieve. Cook as 8 fine crepes in a large non-stick frying pan over a moderate heat until just set.
2 Combine the silverbeet, ricotta, half the pecorino and half the olive oil in a large bowl. Season with salt and pepper, then mix well. Spread the ricotta mixture on the crepes, then fold over, and fold over again.
3 Arrange the folded crepes in a lined oven dish, then sprinkle with half the remaining cheese. Bake for 20 minutes, until golden, then spoon the passata and remaining olive oil over. Bake for another 10 minutes, then serve with the remaining cheese.