Sienese-style rabbit with herbs and white wine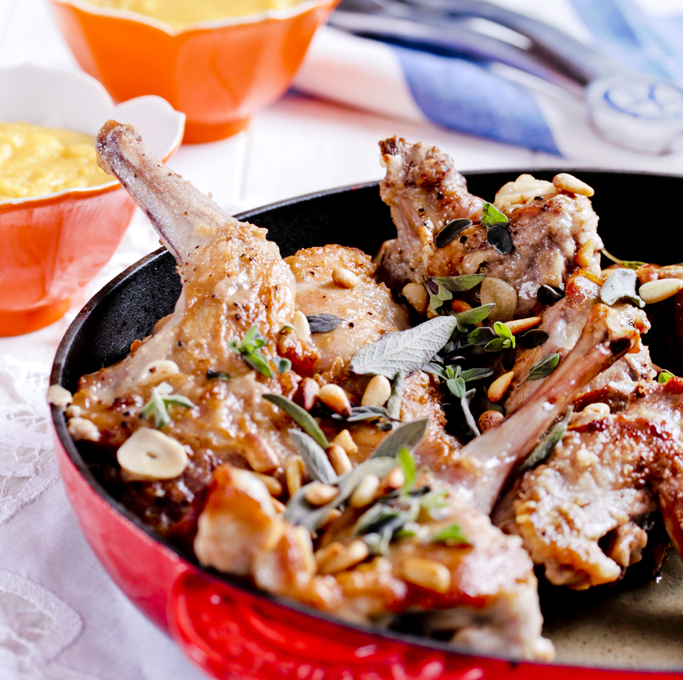 Lean, protein-rich and delicious, rabbit can be used in many of the same ways as chicken and other poultry. And just as with poultry, take care not to overcook as it may dry out in the process.
Ingredients
1 x 2kg white rabbit
salt and pepper
3 Tbsp plain flour
2 Tbsp extra virgin olive oil
1 cup white wine
2 cloves garlic, sliced finely
½ bunch sage leaves
2 Tbsp toasted pine nuts
1 bunch marjoram leaves
polenta, to serve
Instructions
1 Cut the rabbit into eight pieces: shoulders, saddles and two from each leg. Season with salt and pepper, then dust with flour. Heat the oil in a large saucepan and fry over a high heat until browned.
2 Add the wine, garlic and sage and place the lid on. Reduce heat to low and cook for 15 minutes. Add the pine nuts and marjoram. Serve on a bed of polenta.
Professional Tip: Always choose farmed rabbit over wild as it is tastier and more tender.