Seed and Nut Energy Bar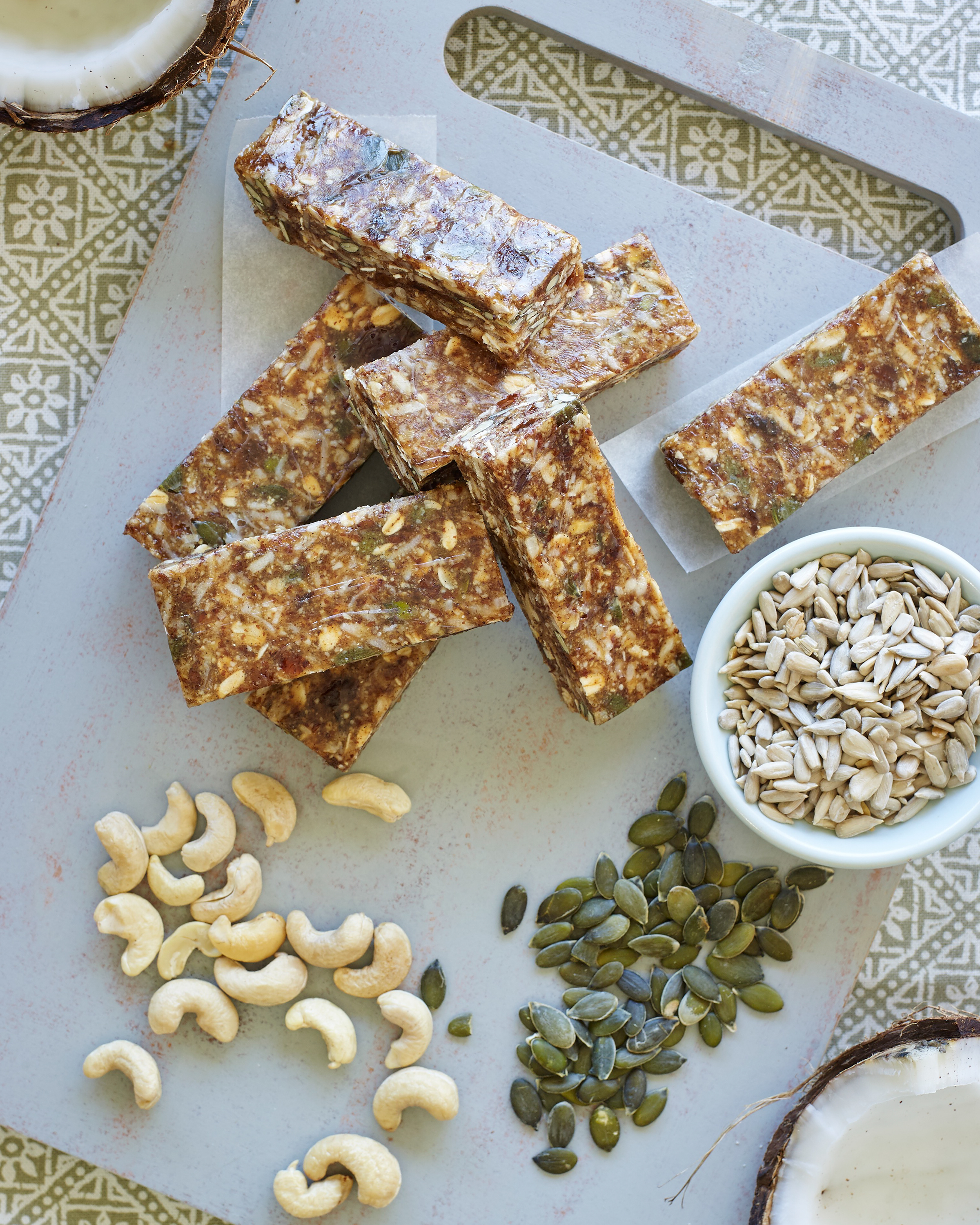 Add a handful of seeds to your daily diet for a more deliciously healthy future.
Ingredients
1½ cups Medjool dates, pitted
1 cup unsalted cashews
½ cup maple syrup
¼ tsp fine sea salt
scraped seeds of 1 vanilla bean
1 cup coconut flakes
½ cup rolled oats
½ cup ground linseed
½ cup raisins, chopped
½ cup pumpkin seeds
½ cup sunflower seeds
¼ cup coconut oil, warmed until liquid
Instructions
1 Combine the dates, cashews, maple syrup, salt and vanilla seeds in a food processor and purée until very smooth, then transfer to a large bowl. Add the coconut, oats, linseed, raisins and seeds, then mix well.
2 Add the coconut oil in a steady stream and mix until just pliable. Press into a lined 27cm x 17cm slice pan, then refrigerate until firm. Cut into bars, then serve.