Savoury Smores with Pesto, Brie and Proscuitto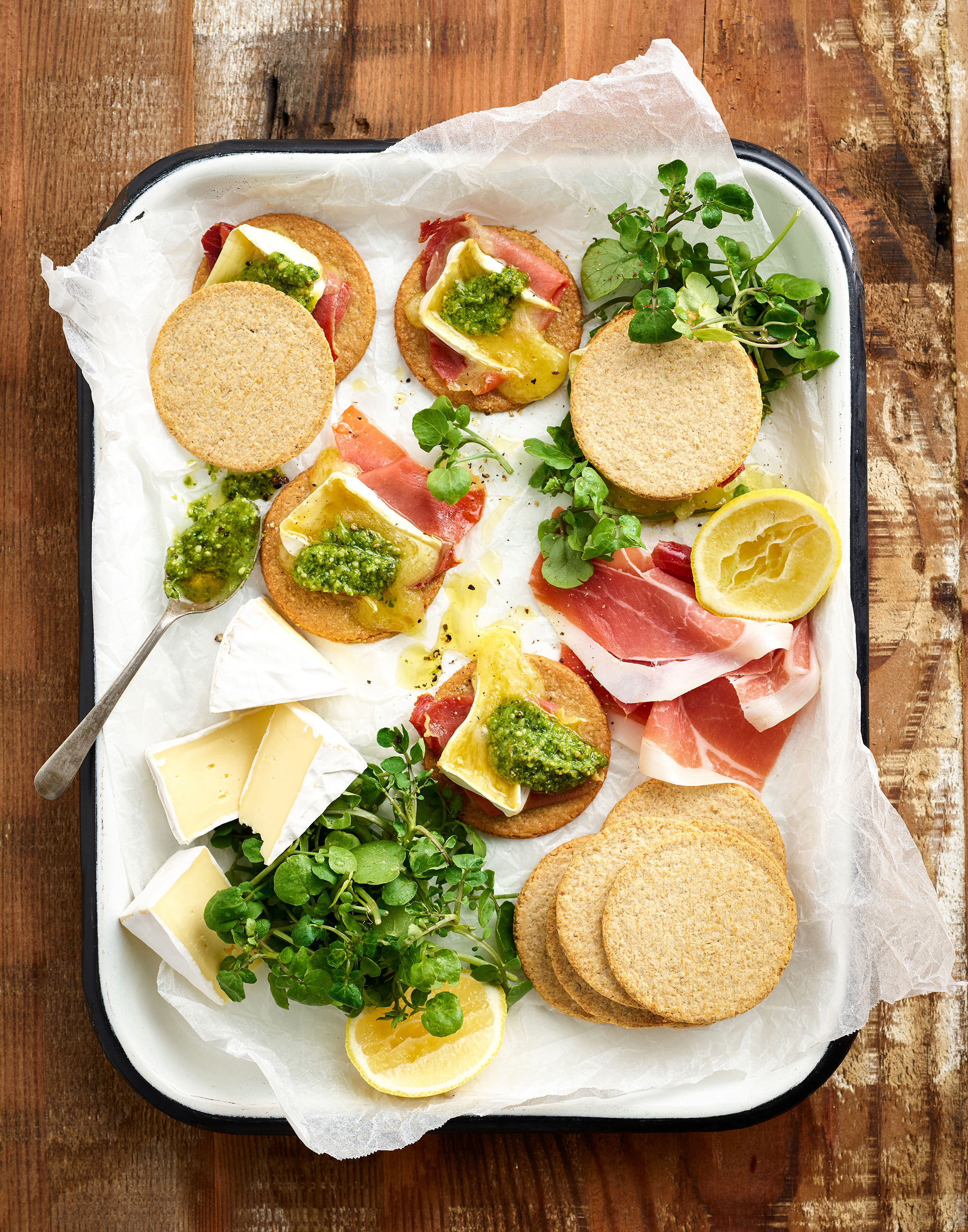 These smores are quick to put together but super tasty.
Ingredients
16 cheese crackers
2 Tbsp basil pesto
8 thin slices prosciutto
125g Triple Cream Brie, cut into eight pieces
2 Tbsp manuka honey
1 Tbsp apple cider vinegar
rocket leaves, to serve
Instructions
1 Lay half the cheese crackers on a chopping board, then spread with the pesto. Top with the prosciutto and brie, then cook over a moderate heat for 3 minutes, until the cheese softens. Top with the remaining crackers. Mix the honey and vinegar, then serve alongside as a dipping sauce with the rocket leaves.