Sand cake with lemon icing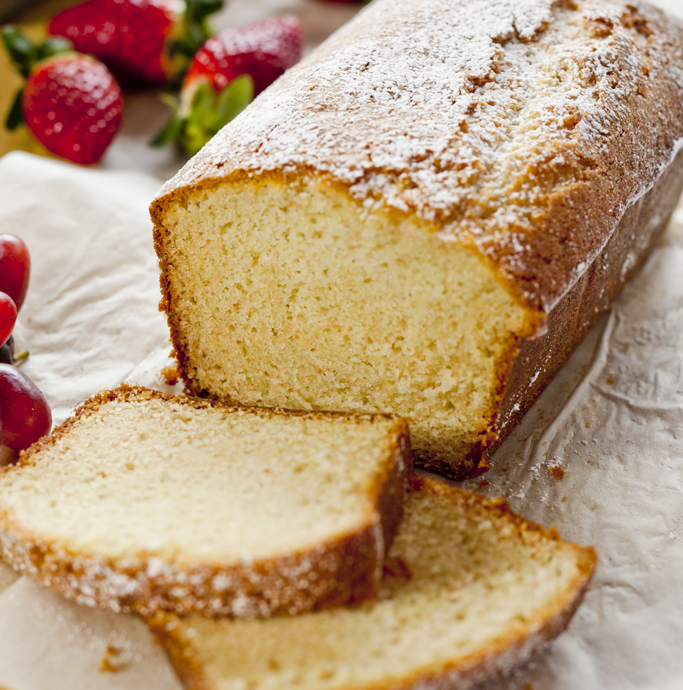 Lemony delicious, this is a great afternoon tea cake. It's also gluten free.
Ingredients
500g unsalted butter
4 eggs
2 yolks
350g caster sugar
finely-grated zest and juice of 2 lemons
500g potato flour
400g pure icing sugar
Instructions
1 Preheat oven to 180°C. Melt the butter in a small saucepan and boil until it completely splits and clarifies, then skim off all the scum on the surface and decant the clear butterfat, leaving the solid residue behind. Pour into a bowl and refrigerate until firm.
2 Place the clarified butter in the bowl of an electric mixer and beat with the paddle attachment on medium speed for 5 minutes, until very light. Beat in the eggs, yolks, sugar and lemon zest, then fold in the potato flour.
3 Spoon the batter into a lined 24cm cake tin and bake for 50-60 minutes, until a skewer can be inserted and removed cleanly. Cool completely on a wire rack.
4 Place the icing sugar in the bowl of an electric mixer and beat with the whisk attachment on medium speed, adding just enough lemon juice to form spreadable paste. Whisk for 5 minutes, until light, then spread over the cake and set aside to dry.