Sambal Coral Trout with Green Onions and Young Coconut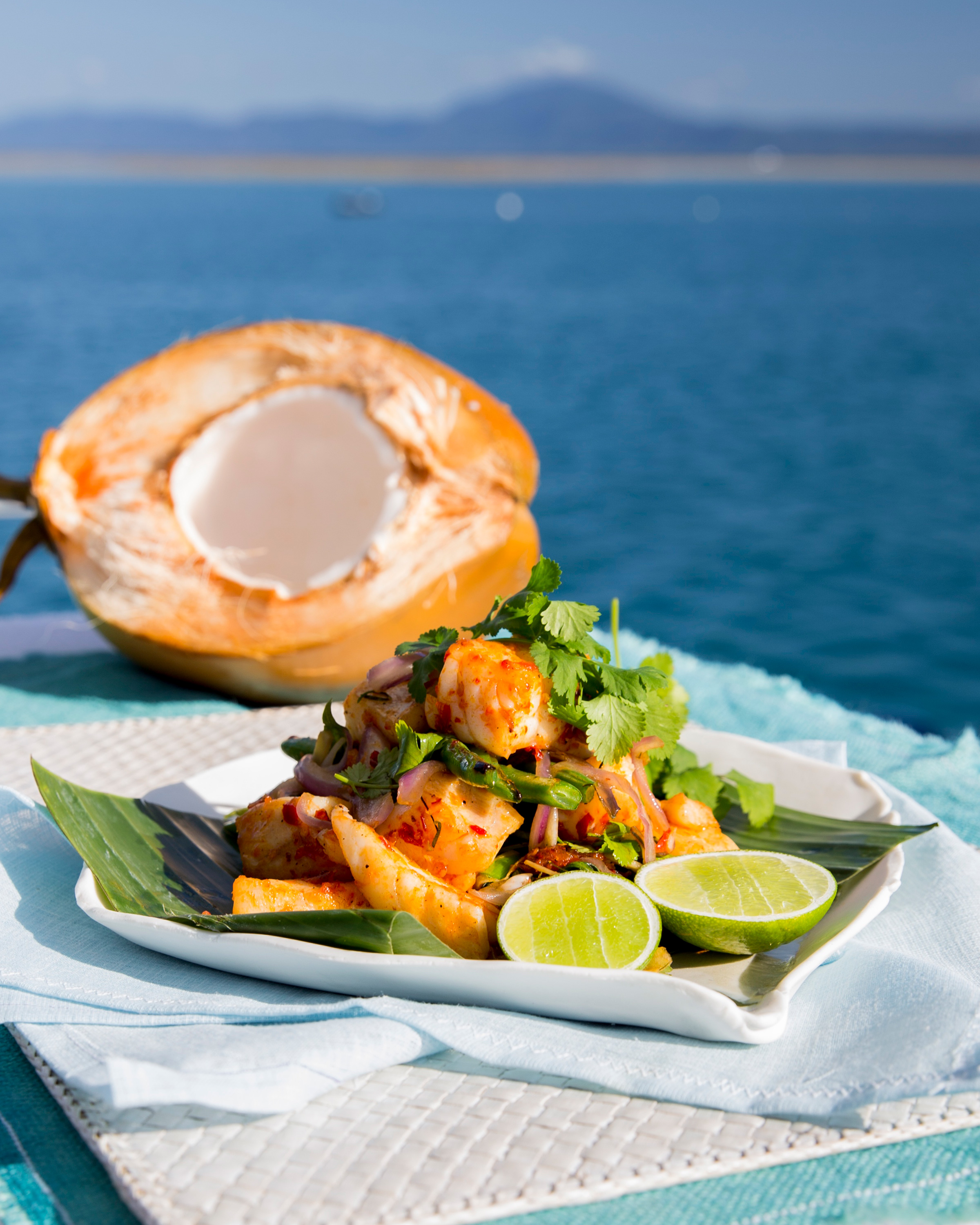 Delicious tropical flavours.
Ingredients
1 young coconut
1 red onion, finely sliced
4cm piece ginger, cut into fine batons
4 cloves garlic, sliced
2 Kaffir lime leaves, finely sliced
2 Tbsp vegetable oil
2 tsp sesame oil
600g coral trout fillet, diced
1 Tbsp sambal oelek paste
1 bunch snake beans, cut into 7cm lengths
2 tsp palm sugar, grated
6 green shallots, finely sliced on the bias
¼ bunch coriander leaves
8 Vietnamese mint leaves, torn
steamed rice and lime wedges, to serve
Instructions
1 Pierce the coconut and drain the water. Reserve this for another use. Open the coconut and use a large kitchen spoon to remove the soft flesh, then slice into fine strips.
2 Fry the onion, ginger, garlic and lime leaves in vegetable oil and sesame oil in a wok over a high heat for 3 minutes, until very aromatic. Add the coral trout and sambal, then cook for 2 minutes, until the fish begins to change colour.
3 Mix in the snake beans and palm sugar and cook for 1 more minute, then fold in the shallots and herbs. Serve with rice and lime.