Rustic Lamb and Red Wine Stew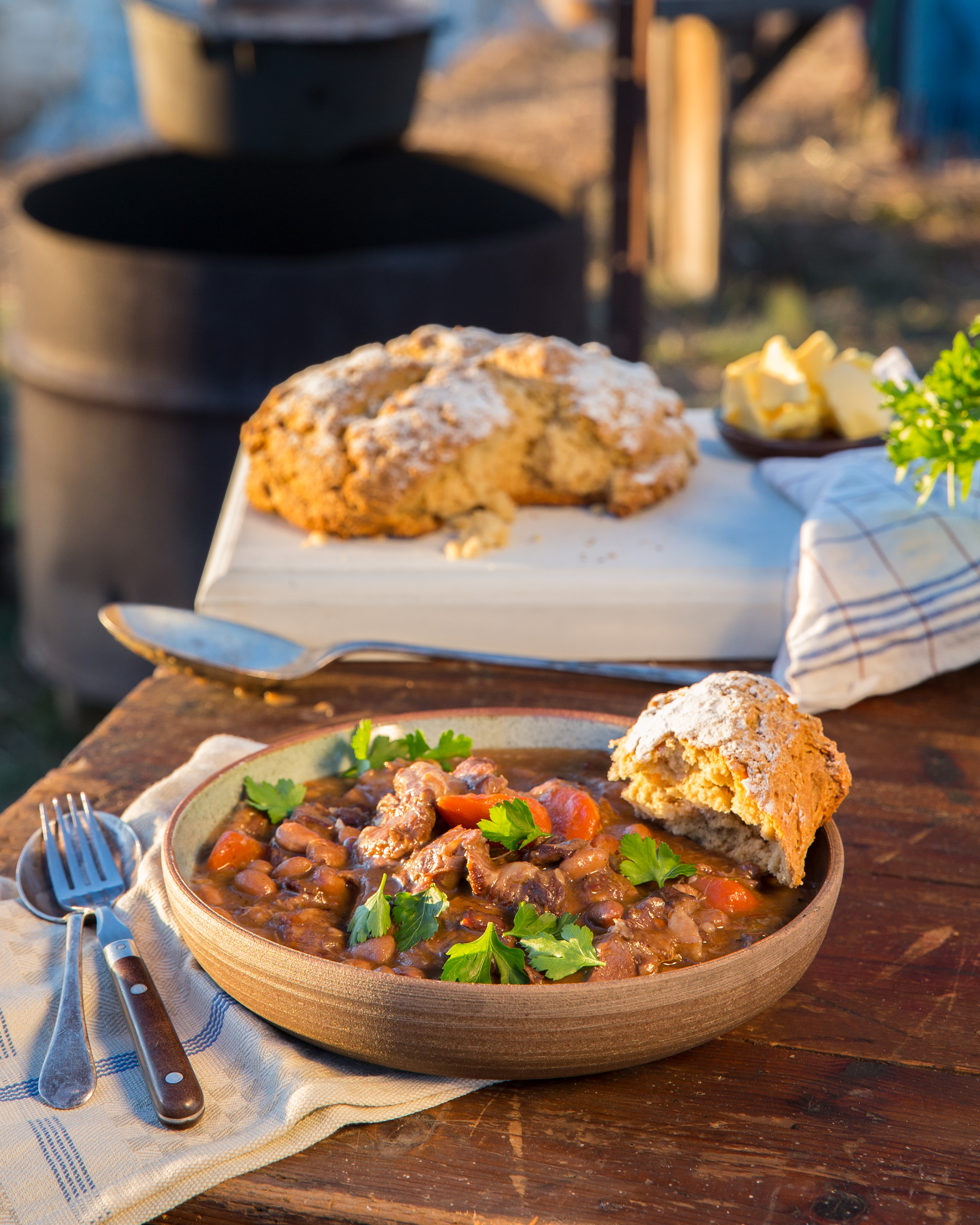 A classic full flavoured stew.
Ingredients
1.4kg diced lamb
sea salt flakes and freshly-milled black pepper
2 Tbsp plain flour
½ cup extra virgin olive oil
6 rashers streaky bacon, sliced
2 brown onions, chopped
4 sticks celery, chopped
4 carrots, peeled and chopped
8 cloves garlic
4 sprigs rosemary
750ml red wine
500ml beef stock
1½ cups dried borlotti beans (soaked in cold water for at least 6 hours)
1 bunch parsley leaves, roughly chopped
damper, to serve
Instructions
1 Season the lamb pieces with salt and pepper, then toss with the plain flour to coat evenly. Fry in half the olive oil in a large heavy saucepan for 7-8 minutes, until well-browned. Set aside. Add the bacon to the saucepan and fry until browned.
2 Add the onions, celery, carrots, garlic and rosemary with the remaining olive oil, then cook for 5 minutes until aromatic. Pour in the wine and bring to a boil. Simmer for 5 minutes, then return the lamb and pour in the stock. Cook very gently for 2 hours.
3 Add the dried soaked beans to the saucepan, mix in, then cook for 90 minutes. Scoop out the carrot pieces and press through a fine sieve and stir back in to thicken the sauce. Fold in the parsley leaves, then serve with damper.