Rubbernecker Cocktail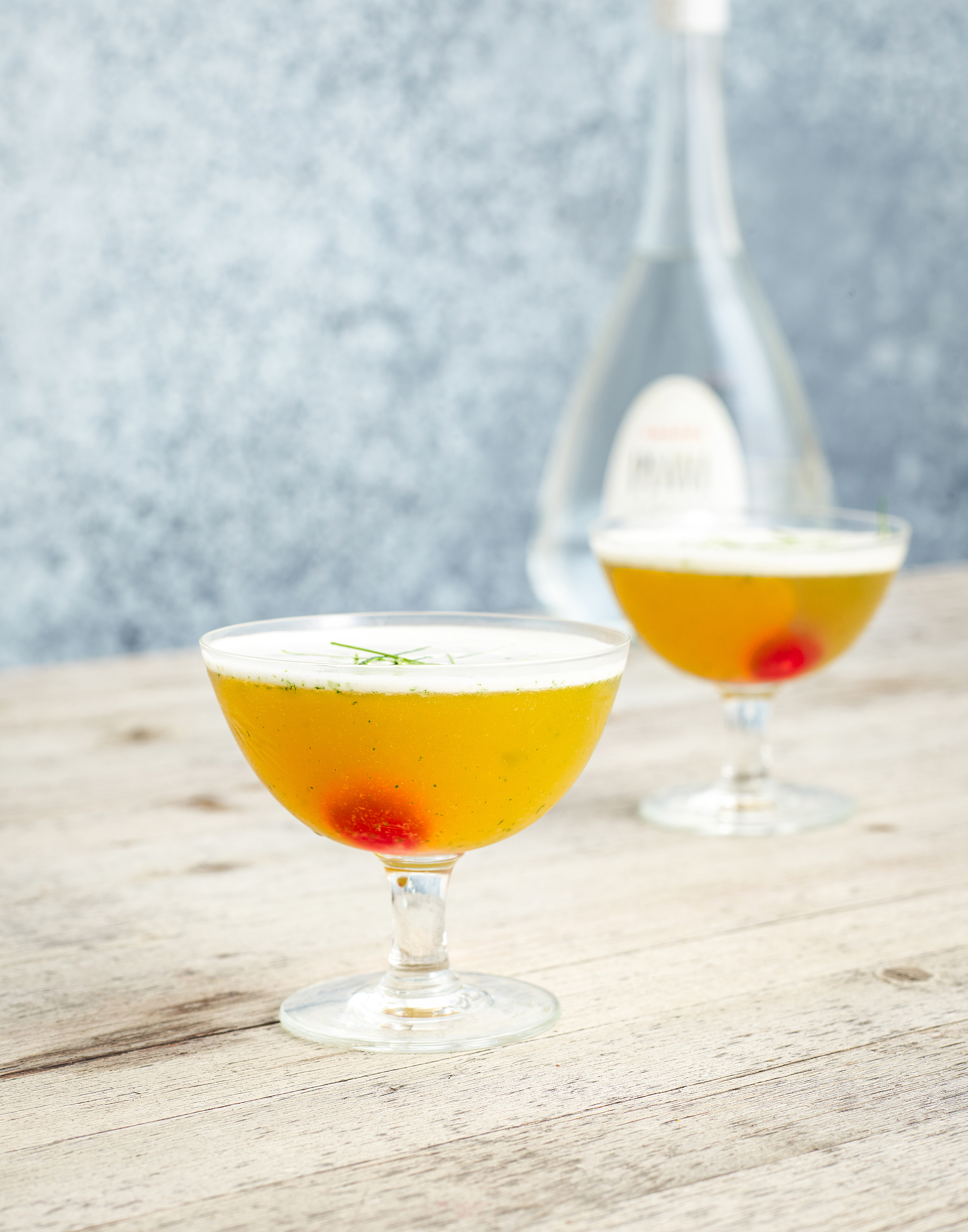 Fresh and minty, a great way to end the day.
Ingredients
1 Kaffir lime leaf, torn
8 mint leaves
2 tsp raw sugar
180ml bourbon whiskey
120ml Cointreau
60ml grappa
90ml lemon juice
8 drops orange bitters
2 eggs whites
4 maraschino cherries
Instructions
1 Combine the Kaffir lime leaf, mint and raw sugar in a cocktail glass and pound with a muddling stick. Add the bourbon, Cointreau, grappa, lemon juice, bitters and egg whites, then stir.
2 Mix in ice, then shake well. Place a maraschino cherry in each glass, then strain the cocktail over.