Roasted Pumpkin Gnocchi with Lemon-Herb Brown Butter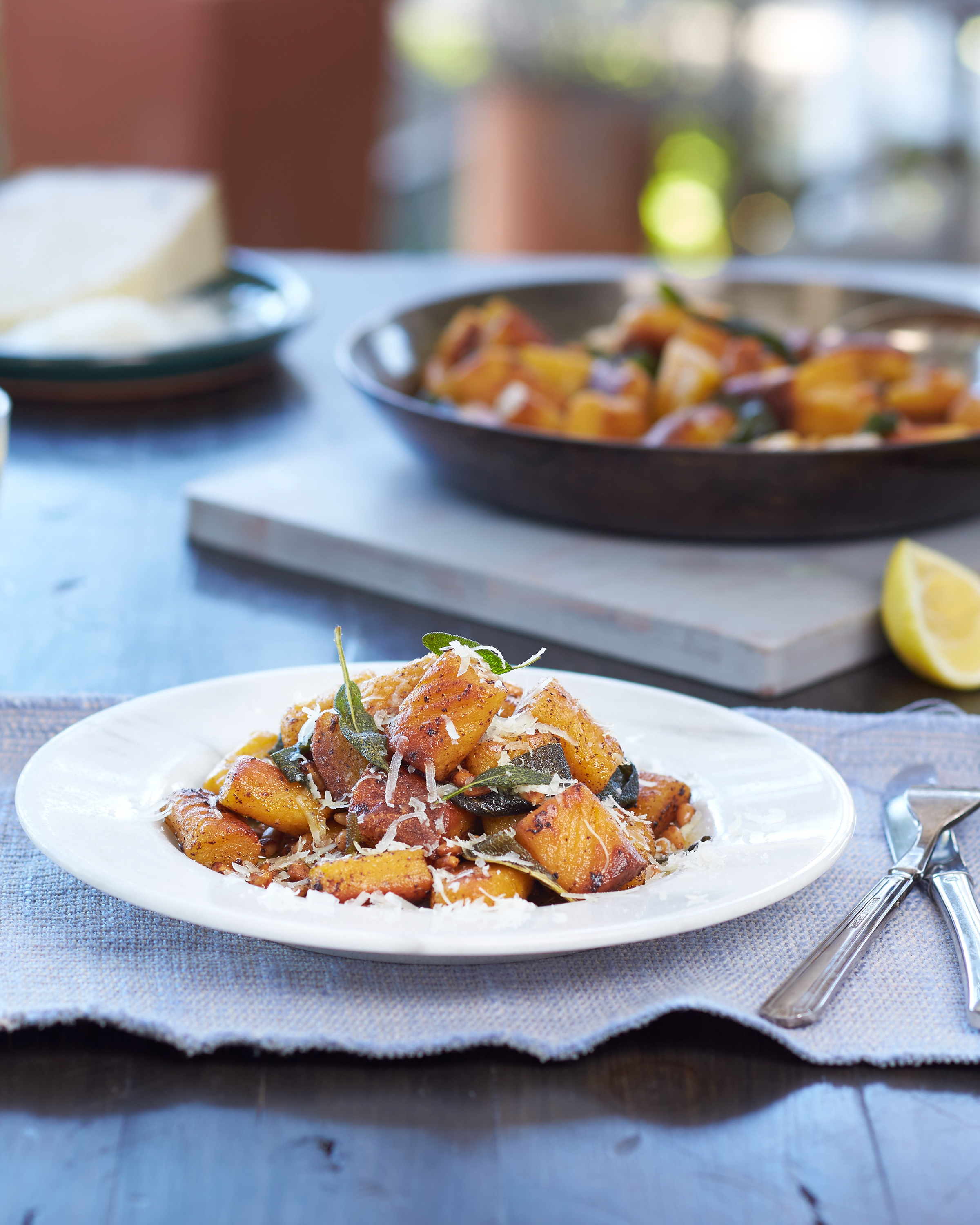 Another take on traditional gnocchi.
Ingredients
500g Queensland blue pumpkin, peeled, seeded and diced
¼ cup extra virgin olive oil
sea salt flakes and freshly-milled black pepper
½ cup ricotta cheese
1 cup finely-grated Pecorino
2 cups 'OO' flour
2 tsp fine salt
1 bunch sage leaves
2 Tbsp pine nuts
125g unsalted butter
juice of 1 lemon
Instructions
1 Preheat oven to 180°C. Toss the pumpkin pieces in 1 Tbsp olive oil and season with salt and pepper. Arrange in an oven dish and bake for 30-40 minutes, until softened and well-browned. Set aside to cool.
2 Remove any dark edges from the pumpkin, then press through a fine sieve into a large bowl. Mix in the ricotta and ¼ cup Pecorino, then gently add the flour and mix until a dough barely forms. Using a little extra flour, roll into 1cm thick logs then cut into 2cm pieces. Use a fork to create some lines on each.
3 Cook the gnocchi in a large saucepan of rapidly-boiling salted water until the float for 30 seconds, then scoop out and chill in iced water. Once cool, drain thoroughly.
4 Heat the remaining olive oil in a large frying pan and fry the gnocchi for 2 minutes, until golden.
5 Meanwhile, place the sage, pine nuts and butter in a small saucepan and set over a high heat. Cook until nut-brown and aromatic, then pour over the gnocchi. Drizzle with lemon juice, then serve.