Roasted cauliflower and garlic soup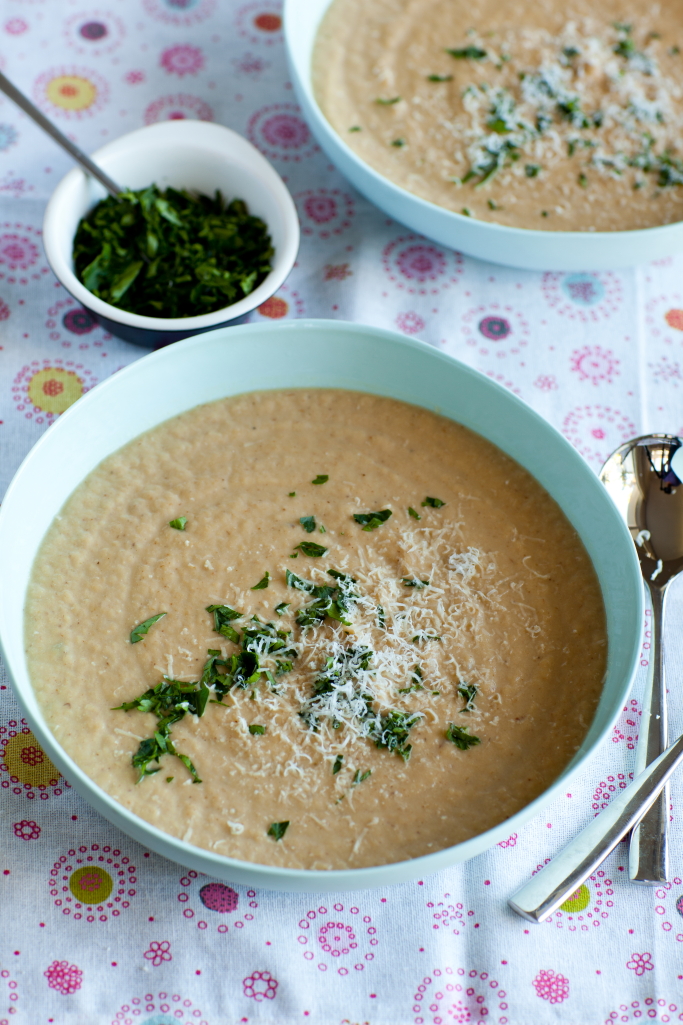 This is what every cauliflower wants to be when it grows up - perfectly formed, irresistibly tasty and bound to have you begging for seconds.
Ingredients
1 whole cauliflower, chopped
½ cup extra virgin olive oil
salt flakes and freshly-milled black pepper
2 heads garlic
¼ bunch thyme
1 white onion, chopped
½ leek chopped
1 head baby fennel chopped
2 tsp fennel seeds
1 cup white wine
1L chicken stock
200ml cream
grated parmesan and chopped parsley, to serve
Instructions
1 Preheat oven to 200°C. Toss the cauliflower pieces in half the oil, garlic and thyme. Season with salt and pepper then bake for 40 minutes, until golden.
2 Sauté the onion, leek, fennel and fennel seeds in the remaining olive oil for 10 minutes over a low heat until softened. Add the cauliflower, squeezed garlic, wine and stock then simmer for 30 minutes. Purée with a stick blender, season with salt and pepper, then add the cream. Serve with parmesan and parsley.