Roast chinese chicken with baby corn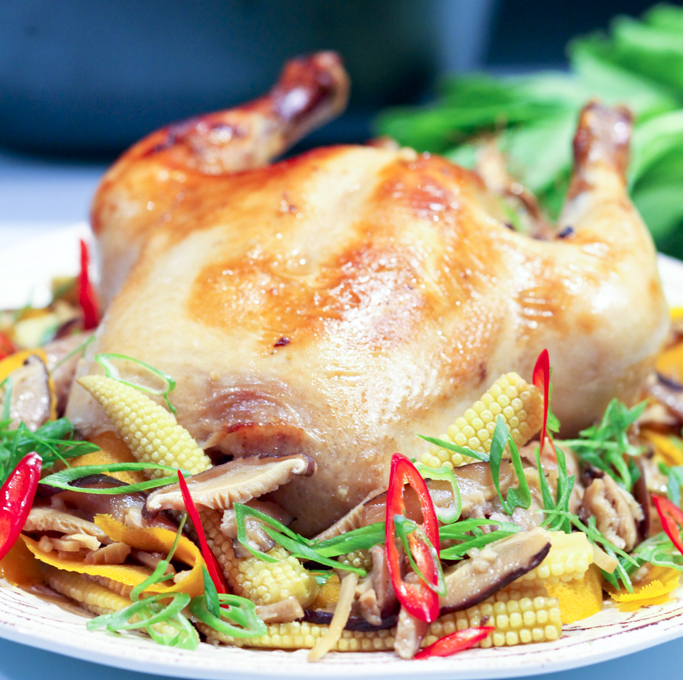 I've given the old roast chicken an Asian feel.
Ingredients
1.5kg chicken
½ bunch shallots
¼ cup soy sauce
¼ cup oyster sauce
¼ cup diced sliced shiitake mushrooms
6cm piece ginger, cut into batons
2 punnets baby corn, split
2 long red chillies, sliced finely
Instructions
1 Preheat oven to 200°C. Fill the chicken's cavity with shallots and place the bird in a large lidded casserole dish with the soy, oyster sauce, mushrooms and ginger. Baste well, fit the lid, then bake for 1 hour.
2 Add the corn, baste well, then bake for another hour. Stir in the chillies, then carve and serve.