Roast Capsicum Salad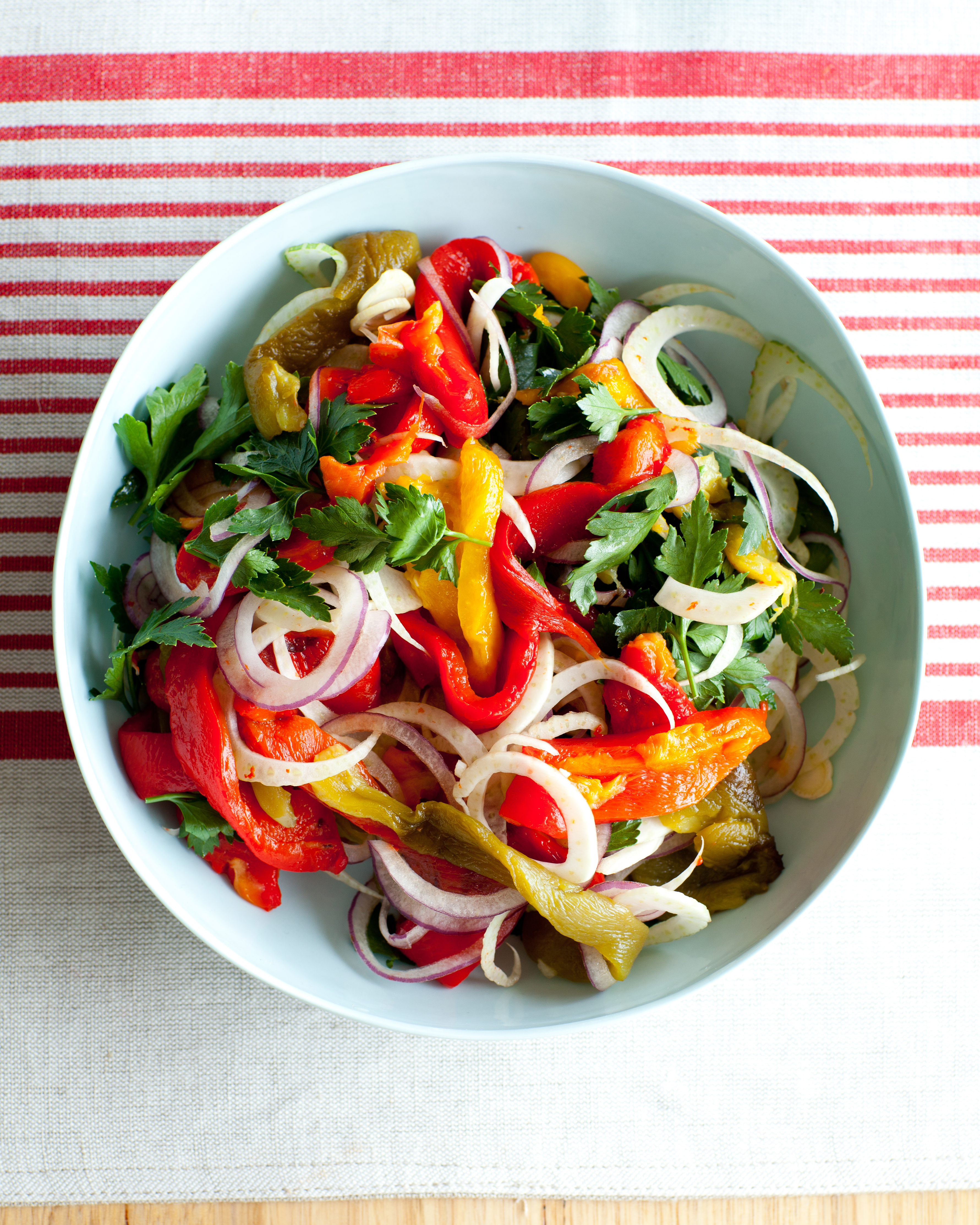 Fresh and crispy capsicum salad. Great on it's own or as a side with your next BBQ.
Ingredients
2 each red, green and yellow capsicums
Cooking oil spray
1 baby fennel, finely shaved
½ red onion, finely shaved
1 bunch parsley leaves
2 tsp extra virgin olive oil
1 Tbsp red wine vinegar
Sea salt flakes and freshly-milled black pepper
Instructions
1 Sprinkle the capsicums with cooking oil spray and arrange on an oven tray, then bake for 20 minutes, until blackened. Place in a bowl, cover with cling film, then set aside to cool completely. Once cool, peel and de-seed, then cut into strips and place on kitchen paper to dry.
2 Combine the capsicums, fennel, onion and parsley in a bowl, season lightly with salt and pepper, then drizzle with vinegar and the oil. Season with salt and pepper.