Rigatoni with ricotta, olives and lemon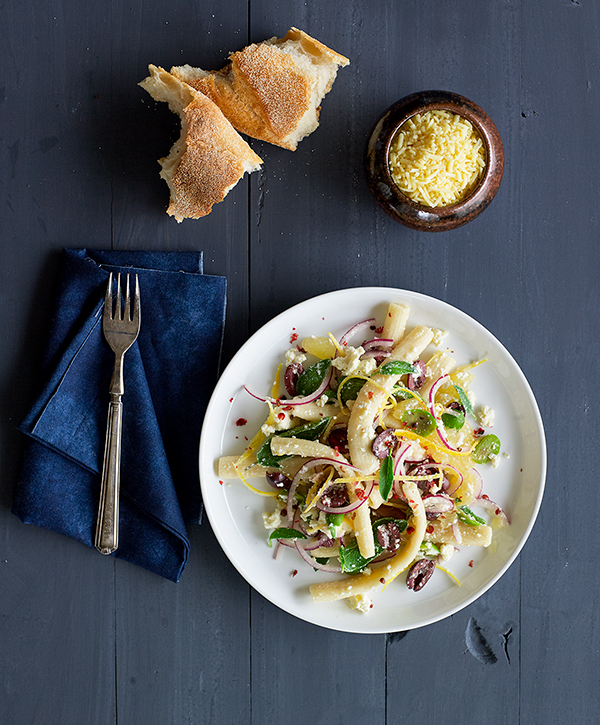 Delicate notes of lemon and sage make this pasta dish light and delicious.
Ingredients
400g penne pasta
2 lemons
1 red onion, very finely sliced
½ cup black olives, halved
½ cup green olives, halved
1 bunch sage leaves
2 cups firm ricotta
2 Tbsp extra virgin olive oil
sea salt flakes and freshly-milled black pepper
Instructions
1 Cook the pasta in a large saucepan of rapidly-boiling salted water according to manufacturer's instructions, until al dente, then drain well.
2 Meanwhile, cut the lemon zest in thick strips and blanch in boiling water. Peel the lemons, cut into segments, then mix in the onion, olives and sage.
3 Add half the ricotta and all of the olive oil to the cooked pasta and toss to coat, then fold in the zest and olive mixture. Season with salt and pepper, then serve.