Rich tomato soup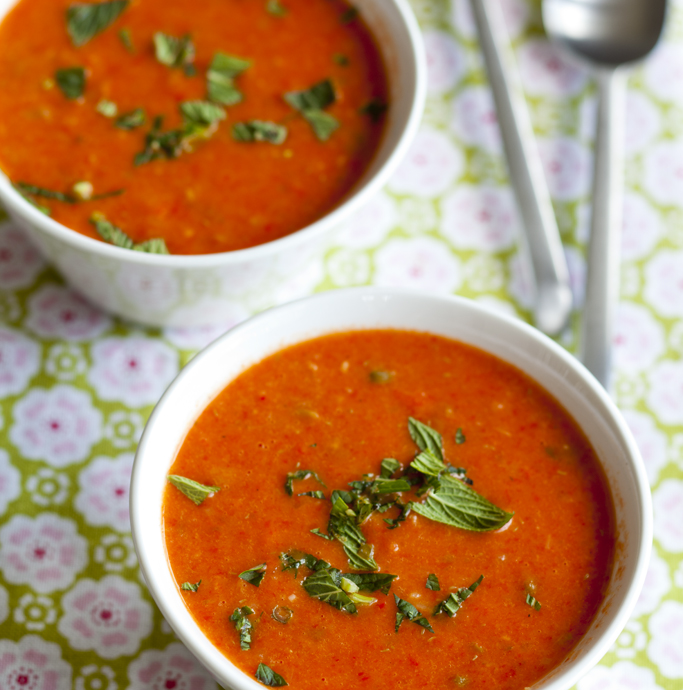 I add a few special ingredients to my tomato soup, just to add to the delicious sweetness of lovely ripe tomatoes.
Ingredients
2 red onion, diced
4 cloves garlic, chopped
2 sprigs thyme, chopped
2 fresh bay leaves
2 Tbsp extra virgin olive oil
2 red capsicums, seeded and diced
12 ripe tomatoes, seeded and chopped
2 Tbsp sherry vinegar
2 tsp brown sugar
1L chicken stock
salt flakes and freshly-milled black pepper
chopped parsley, to serve
Instructions
1 Sauté the onion, garlic, thyme and bay leaves in olive oil in a large saucepan over a moderate heat for 5 minutes, until softened. Ad the capsicums and cook for 5 more minutes.
2 Mix in the tomatoes, vinegar, sugar and stock, then simmer for 20 minutes. Season with salt and pepper, then purée and serve with chopped parsley.