Rice , Zucchini and Mint Fritters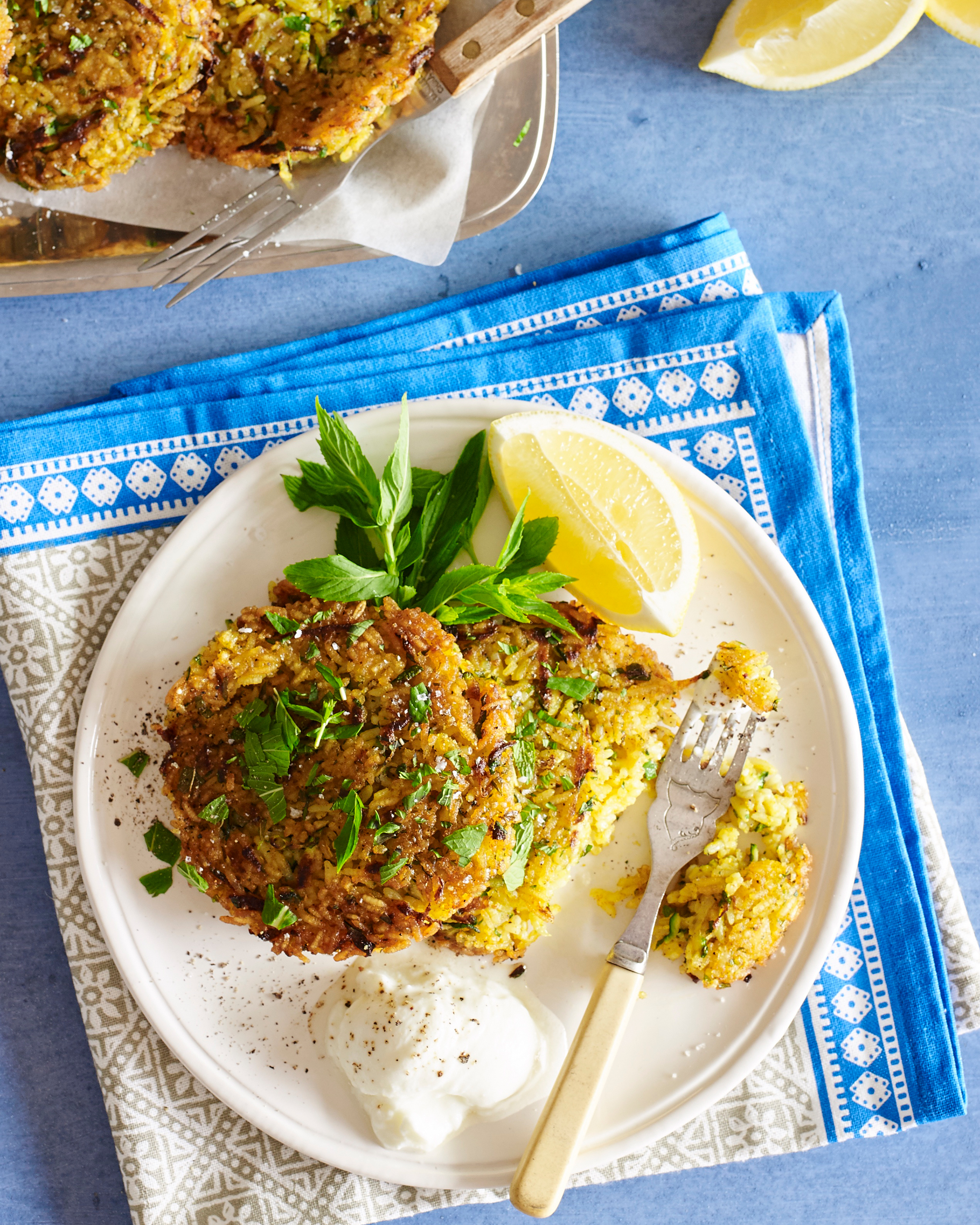 If you've got a bunch of veggies on the way out, deliciously easy rice fritters are the recipe you need.
Ingredients
1½ cups medium grain rice
1 zucchini, grated
4 sprigs mint leaves, chopped
¼ cup plain flour
2 egg yolks
1 tsp curry powder
sea salt flakes and freshly-milled black pepper
Instructions
1 Wash the rice in a bowl of cold water, then drain in a sieve, reserving all the liquid. Allow the liquid to settle, then decant the clear liquid and discard it, saving the cloudy mixture at the bottom.
2 Combine the rice with 2 cups cold water and a generous pinch of salt and set over a moderate heat. Once simmering fit the lid and turn the heat to low. Cook for 10 minutes, then turn the heat off and set aside for 15 minutes.
3 Mix the rice, zucchini, mint, flour, yolks, curry powder and reserved rice liquid in a bowl and beat thoroughly with a spoon until a paste comes together. Season generously with salt and pepper.
4 Set a non-stick frying pan over a moderate heat, then fry the mixture as eight fritters for 4-5 minutes each side, until golden.