Rhubarb Custard Tart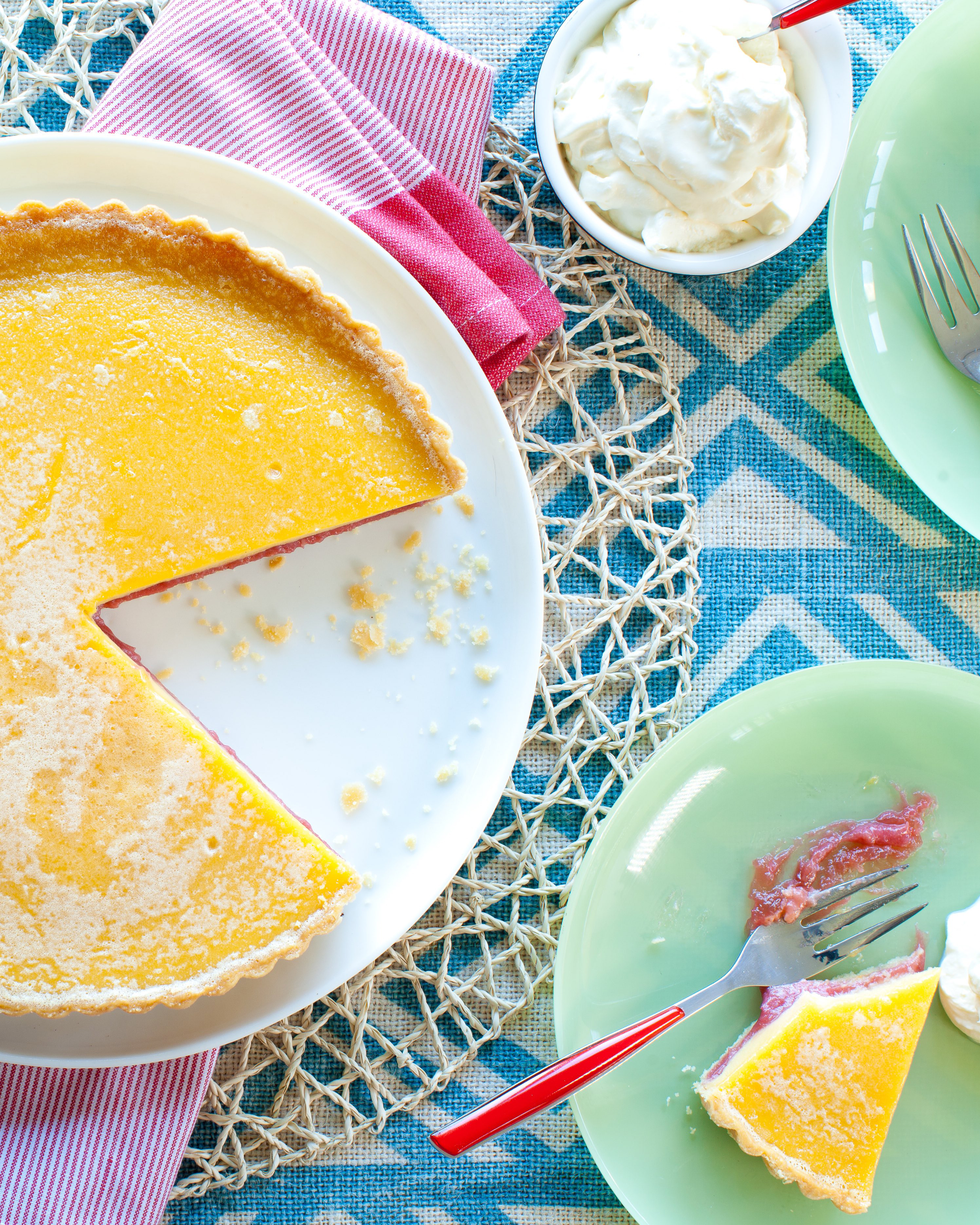 To master the art of dessert you don't only need recipes, you need to find your mojo.
Ingredients
400g shortcrust pastry
3 eggs
3 egg yolks
120g caster sugar
1 tsp natural vanilla extract
200ml cream
½ cup rhubarb compote*
Instructions
1 Preheat oven to 180°C. Roll the pastry to a large disc 3mm thick, then line into a lightly-oiled 24cm tart tin. Line with aluminium foil and fill with baking weights then bake for 25 minutes. Remove the lignin and bake open for 3 minutes, until crisp.
2 Whisk the eggs, yolks, sugar and vanilla together, then fold in the cream. Pour into a bowl set over a saucepan of barely-simmering water and stir until very hot to touch but not set. Spread the rhubarb compote over the pastry base, then strain the custard on top. Reduce the oven to 140°C, then bake for 10 minutes, until the custard is just set. Cool slightly before slicing and serving.