Raspberry-ripple mocktail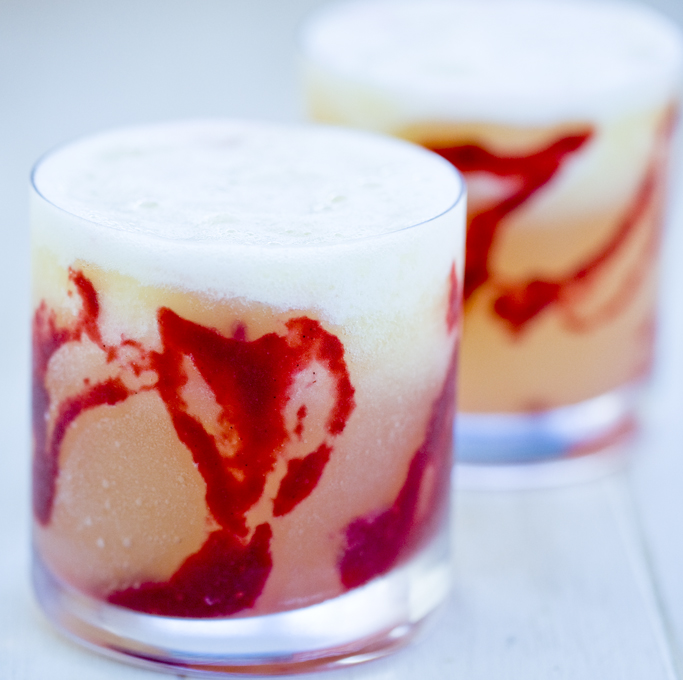 A month without booze, now that's a challenge, especially for a bacchanalian chef like myself.
Ingredients
1 cup frozen raspberries
½ cup caster sugar
2 Tbsp grenadine
1 cup apple juice
1 cup diced pineapple, drained
2 cups ice
1 cup ginger beer
Instructions
1 Combine the raspberries, sugar and Grenadine in a small saucepan and set over a medium heat. Bring to a boil, then simmer the gently for 5 minutes, until thickened. Press through a fine sieve then set aside to cool. Smear onto the sides of four chilled glasses.
2 Place the apple juice, pineapple and ice in a blender and puree until smooth. Pour into the rippled glasses, then top up with ginger beer.