Prune and walnut cake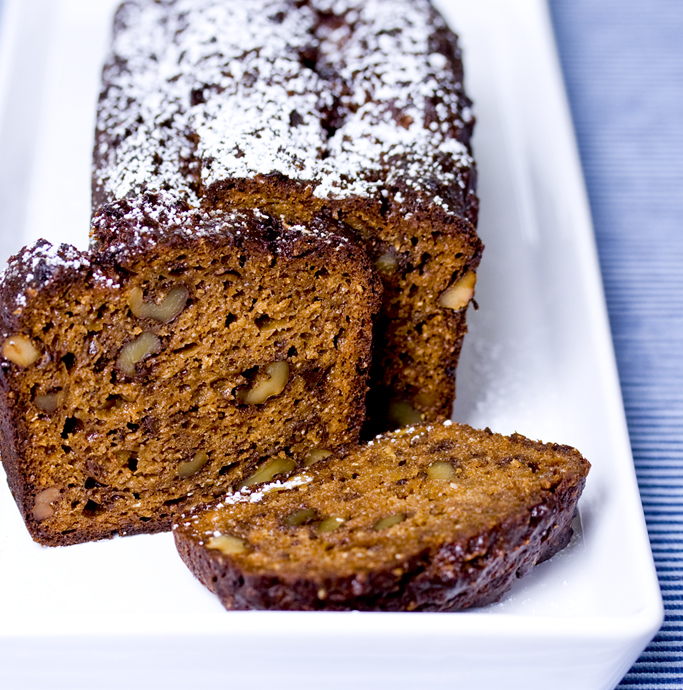 A lightly spiced prune and walnut cake is an excellent afternoon tea treat.
Ingredients
1 cup pitted prunes
600ml milk
1 tsp ground nutmeg
2 tsp bicarbonate of soda
½ cup rice bran oil
½ cup dark brown sugar
2 eggs
2 pears, grated
2¼ cups wholemeal self-raising flour
1 cup walnuts, toasted and chopped
Instructions
1 Preheat oven to 170°C. Place the prunes and milk in a saucepan, bring to a simmer and cook for 15 minutes, then set aside to cool. Once cooled, puree in a blender until smooth.
2 Fold in the nutmeg and bicarbonate of soda, mix well, then set aside for 10 minutes.
3 Mix in the oil, sugar, eggs and pears, stir well, then fold in the flour and walnuts. Pour into a greased 2L loaf pan and bake for 45 minutes, until a skewer can be removed cleanly from the centre of the cake. Cool on a wire rack before slicing and serving.