Pressed Spatchcock with Hazelnut Romesco and Soy Bean Hummous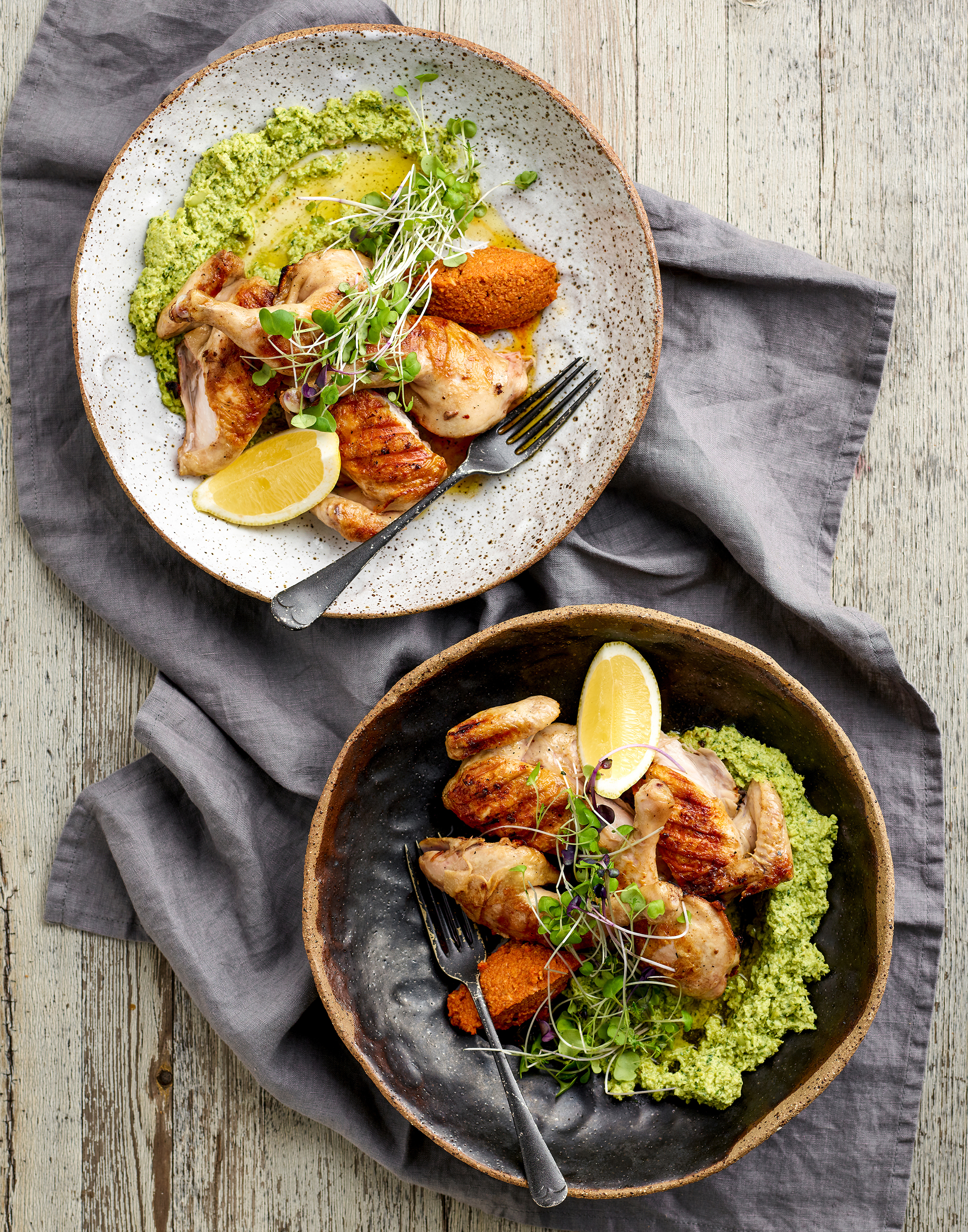 This is a fantastic combination of flavours, you'll love it.
Ingredients
4 x spatchcocks
sea salt flakes and freshly-ground black pepper
1 cup extra virgin olive oil
100g hazelnuts, toasted
10 cloves garlic
2 tsp ground cumin
2 tsp smoked paprika
1 slice sourdough bread, soaked in sherry
finely-grated zest and juice of 2 limes
250g soy beans, blanched
1 bunch parsley leaves
1 bunch coriander leaves
2 Tbsp tahini
juice of 2 lemons
Instructions
1 Use a sharp pair of scissors to remove the backbone from the spatchcocks, then season generously with salt and pepper. Rub with 2 Tbsp extra virgin olive oil, then cook on a hot ribbed griddle, pressed down with a heavy tray for 20 minutes, turning once.
2 Combine the hazelnuts, half the garlic, spices, bread, lime zest and juice and ½ cup extra virgin olive oil in a blender and purée until smooth. Season with salt.
3 Mix the soy beans, herbs, tahini, lemon juice and remaining garlic in a food processor with the remaining olive oil and purée until smooth. Season with salt and pepper. Spoon onto plates with the romesco, then chop the spatchcocks and serve alongside.