Potato latkes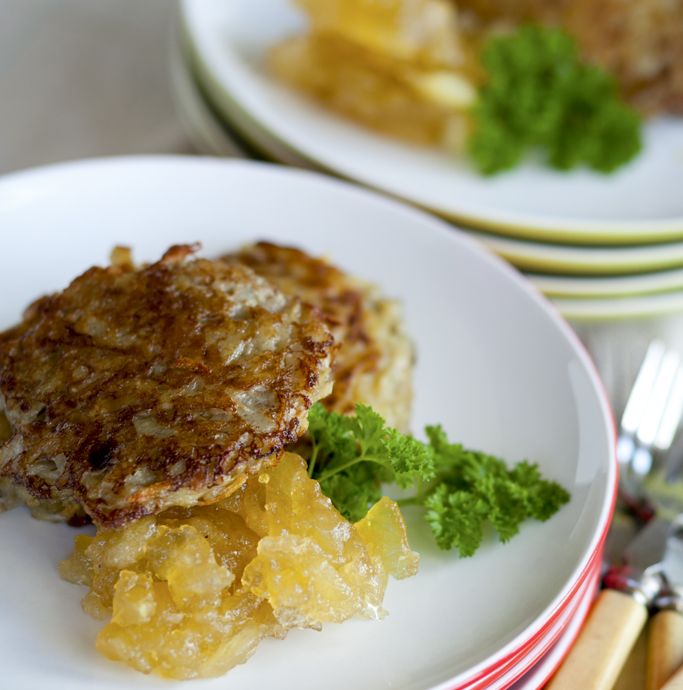 A traditional Hungarian potato cake, potato latkes and served with apple sauce.
Ingredients
4 large potatoes
½ cup sour cream
2 tsp fine salt
2 eggs, separated
vegetable oil, for frying
apple sauce, to serve
Instructions
1 Peel the potatoes and grate coarsely, then place in a colander over a bowl and squeeze tightly. Mix the grated potato with the sour cream, salt and egg yolks immediately to prevent them from browning. Leave the potato liquid to settle, then decant the liquid, reserving the starch.
2 Mix the potato starch into the batter, then whisk the egg whites to soft peaks and fold in. Cook in a frying pan over a moderate heat using just a little vegetable oil for 3 minutes each side, until golden brown. Drain on kitchen paper, then serve hot with apple sauce.