Pork Carnitas with Apple Cider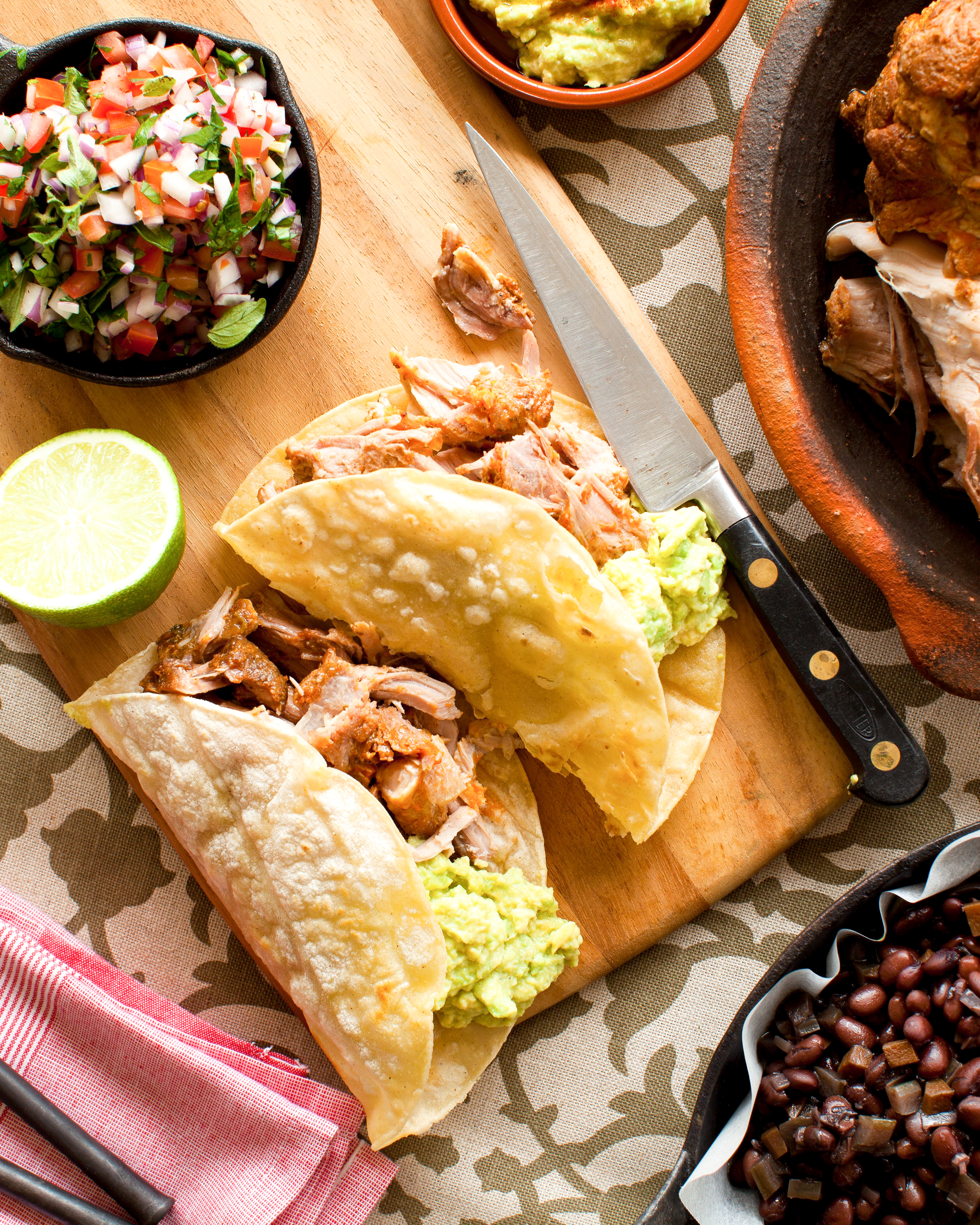 Carnitas are a great entertaining food and easy to put together.
Ingredients
1.4 kg boneless rolled pork shoulder
2 Tbsp Cajun seasoning
salt flakes and freshly-milled black pepper
¼ cup extra virgin olive oil
300ml hard apple cider
1 brown onion, finely diced
3 sticks celery, finely diced
4 cloves garlic, minced
juice of 1 lime
1 cup chicken stock
400g can black beans, drained
white corn tortillas, salsa and guacamole, to serve
Instructions
1 Preheat oven to 150°C. Pat the pork dry with kitchen paper. Rub the spices onto the surface then refrigerate overnight to marinate.
2 Season with salt and pepper, then drizzle with half the olive oil. Arrange in a roasting pan and bake for 5 hours, basting occasionally with cider until falling apart.
3 Sauté the onion, celery and garlic in the remaining oil in a saucepan over a moderate heat for 5 minutes, until softened, then add the juice, stock and beans. Simmer until the liquid has evaporated.
4 Shred the pork and serve with toasted tortillas, beans, guacamole and salsa.