Pizza ebraica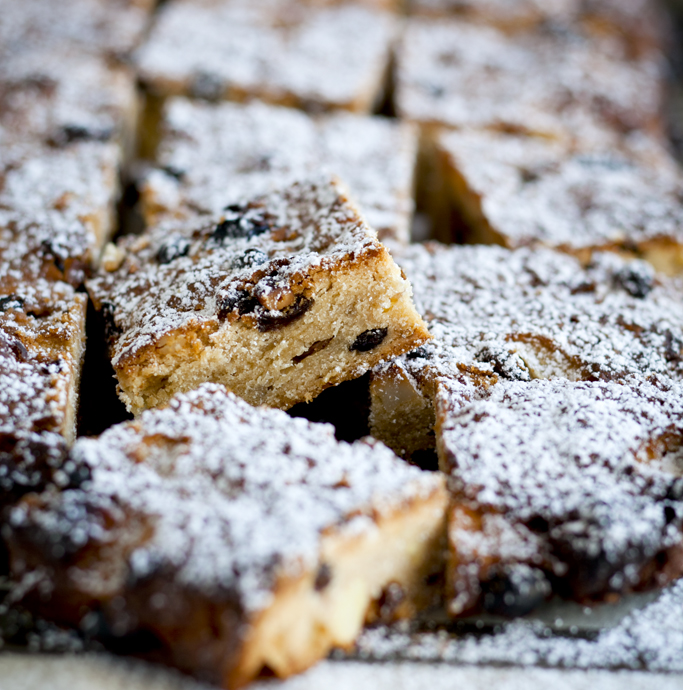 Pizza Ebraica is not too sweet but seriously delicious. Perfect combination of nuts and fruit.
Ingredients
1 cup marsala wine
⅔ cup raisins
4 cups plain flour
¾ cup caster sugar
300g unsalted butter, softened
1 egg white, lightly beaten
¾ cup blanched almonds, chopped
½ cup cedro, finely diced
¼ cup pine nuts
¼ cup glace cherries, chopped
Instructions
1 Preheat oven to 200°C. Combine the wine and raisins in a bowl, cover and refrigerate overnight to marinate.
2 Combine the flour, sugar and butter in a bowl and rub well to mix. Add the egg white and marinated raisins, then continue mixing until a dough forms. Add the almonds, cedro, pine nuts and cherries.
3 Press into a 25cm x 35cm rectangle on a lined oven tray, then bake for 40 minutes, until golden and just set.