Pistachio cannoli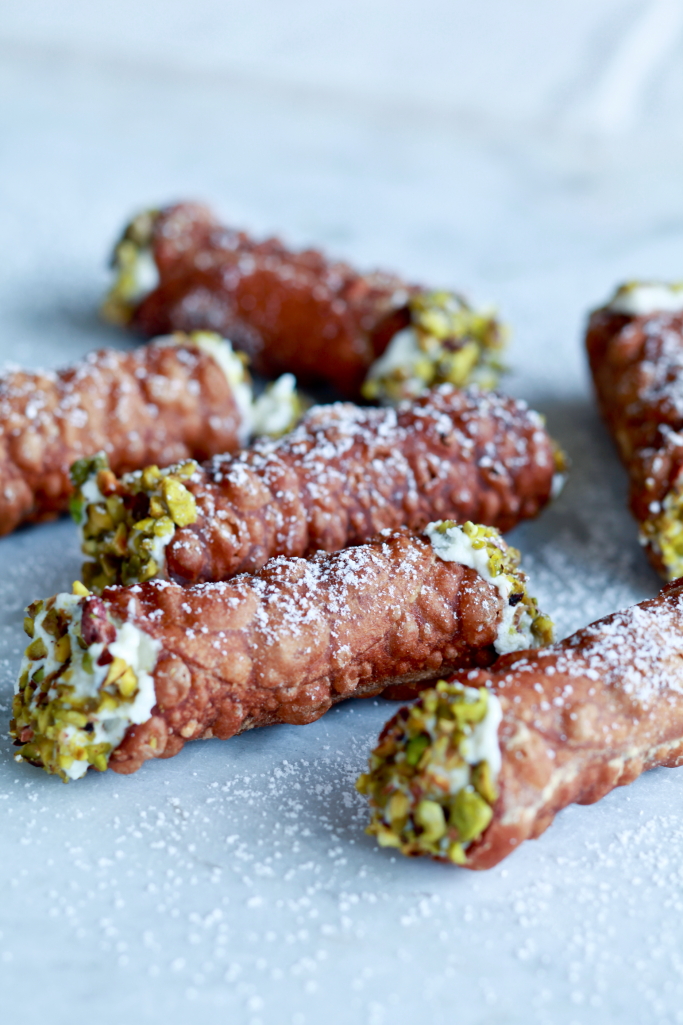 There are few desserts as luscious and delicious as cannoli. Crisp fried pastry shells with a creamy filling...perfect. Best of all, you can adapt the flavours to suit pretty much anything you like - chocolate, lemon, cinnamon. The list goes on.
Ingredients
1 cup plain flour
3 Tbsp icing mixture
¼ tsp baking soda
½ tsp ground cinnamon
3 Tbsp copha
1 egg
¼ cup marsala wine (or sweet sherry)
1 cup ricotta
3 Tbsp honey
1 Tbsp candied fruit, chopped
chopped pistachios for garnish
Instructions
1 Sift the flour, icing mixture, baking soda and cinnamon together, then knead in the copha, egg yolk and marsala to form a dough.
2 Roll out to 2mm thick and cut 10cm discs. Oil some metal cannoli tubes and wrap a disc of pastry around each, using some egg white to seal them.
3 Deepfry in vegetable oil at 170°C until crisp (about 1 minute). Drain on absorbent paper.
4 Meanwhile, whisk the ricotta, honey and candied fruit, then pipe into the crisp tubes, and garnish the ends with chopped pistachios.