Piadina with Proscuitto and Mozzarella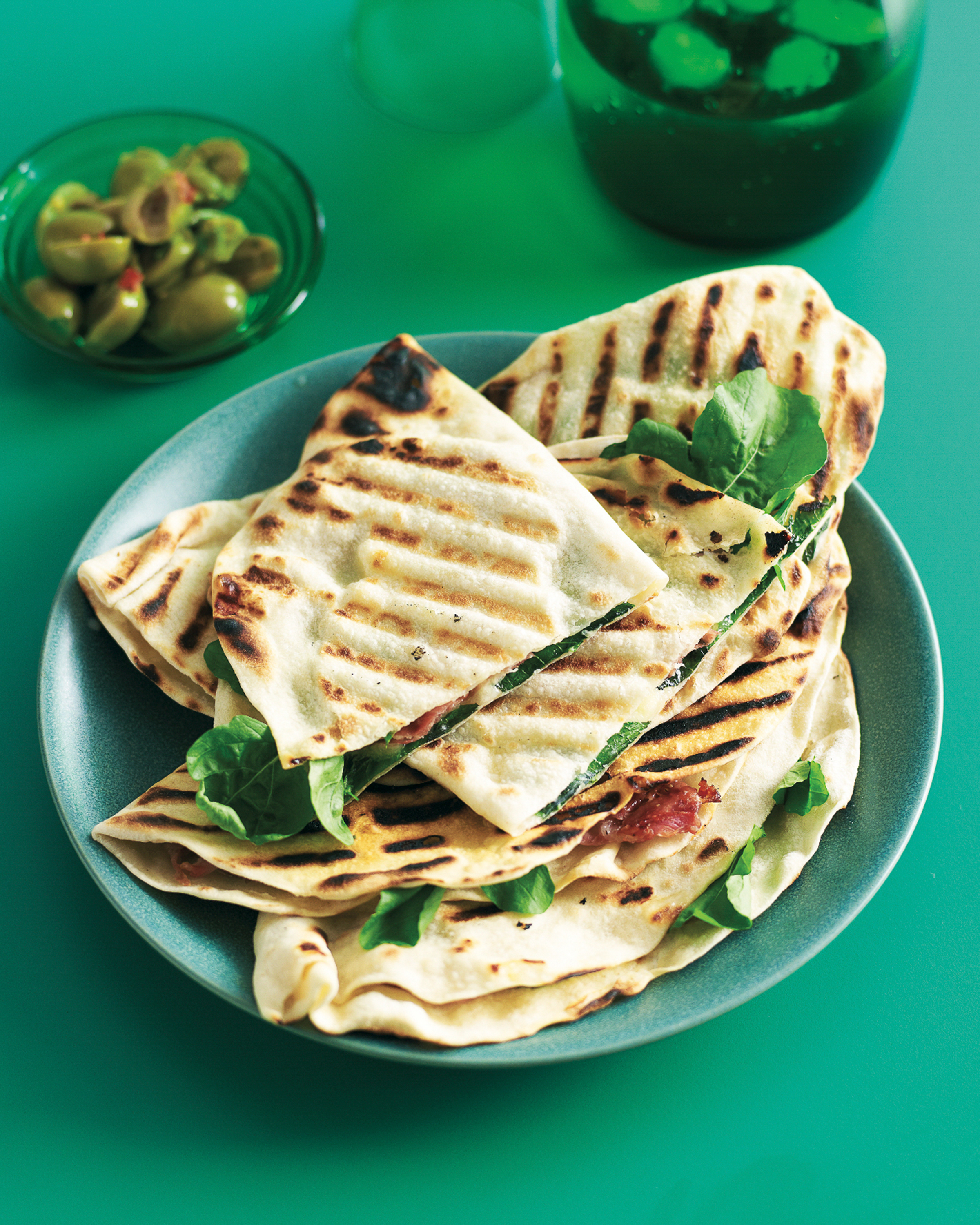 Piadina is an absurdly simple formula that can be perfected by just about anyone. As for fillings, like its cousin the pizza, the choices are limited only by your imagination, your pantry or your budget.
Ingredients
500g plain flour
50g lard, softened
sea salt flakes and freshly-ground white pepper
1 Tbsp extra virgin olive oil
prosciutto, buffalo mozzarella, rocket and mint, to fill
Instructions
1 Combine the flour, lard and a generous amount of salt in a bowl and mix until the lard has disappeared. Add the oil and 180ml water and knead until a smooth dough forms. Cover and set aside for 20 minutes.
2 Divide into four pieces and roll each out to a large disc, fill with prosciutto, torn mozzarella, rocket and mint, Season with salt and pepper. Fold over to make a half circle. Cook each on a moderate griddle or barbecue plate until golden and crisp. Flip over a cook on the other side.