Perfect scrambled eggs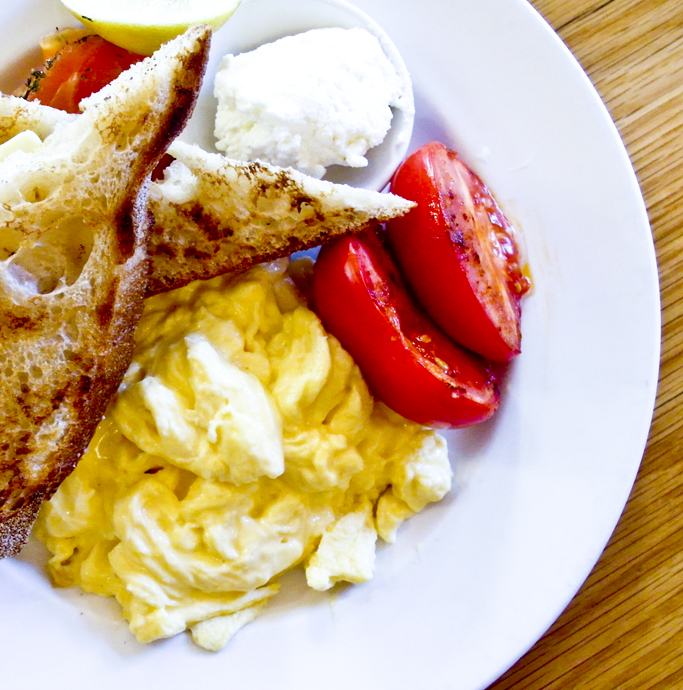 It's the holy grail of breakfast – scrambled eggs with the texture of silk, bacon that shatter like toffee. Like the hustler says, 'it's all in the hands': but in this case the hands are yours!
Ingredients
12 eggs
100ml cream
75g unsalted butter, diced finely
salt and ground white pepper
sourdough toast, to serve
Instructions
1 Lightly whisk the eggs, cream and diced butter in a large bowl, until lightly combined – some white and yolks should still be visible. Pour into a large non-stick frying pan and set over a low heat. Cook gently for 4–7 minutes, scraping the bottom of the frying pan regularly with a flat-bottomed wooden spoon, or a heat-proof spatula. Season with salt and ground white pepper.
2 As soon as the eggs are just set, arrange on sourdough toast to serve.