Penne with Pepperoni and Cherry Tomatoes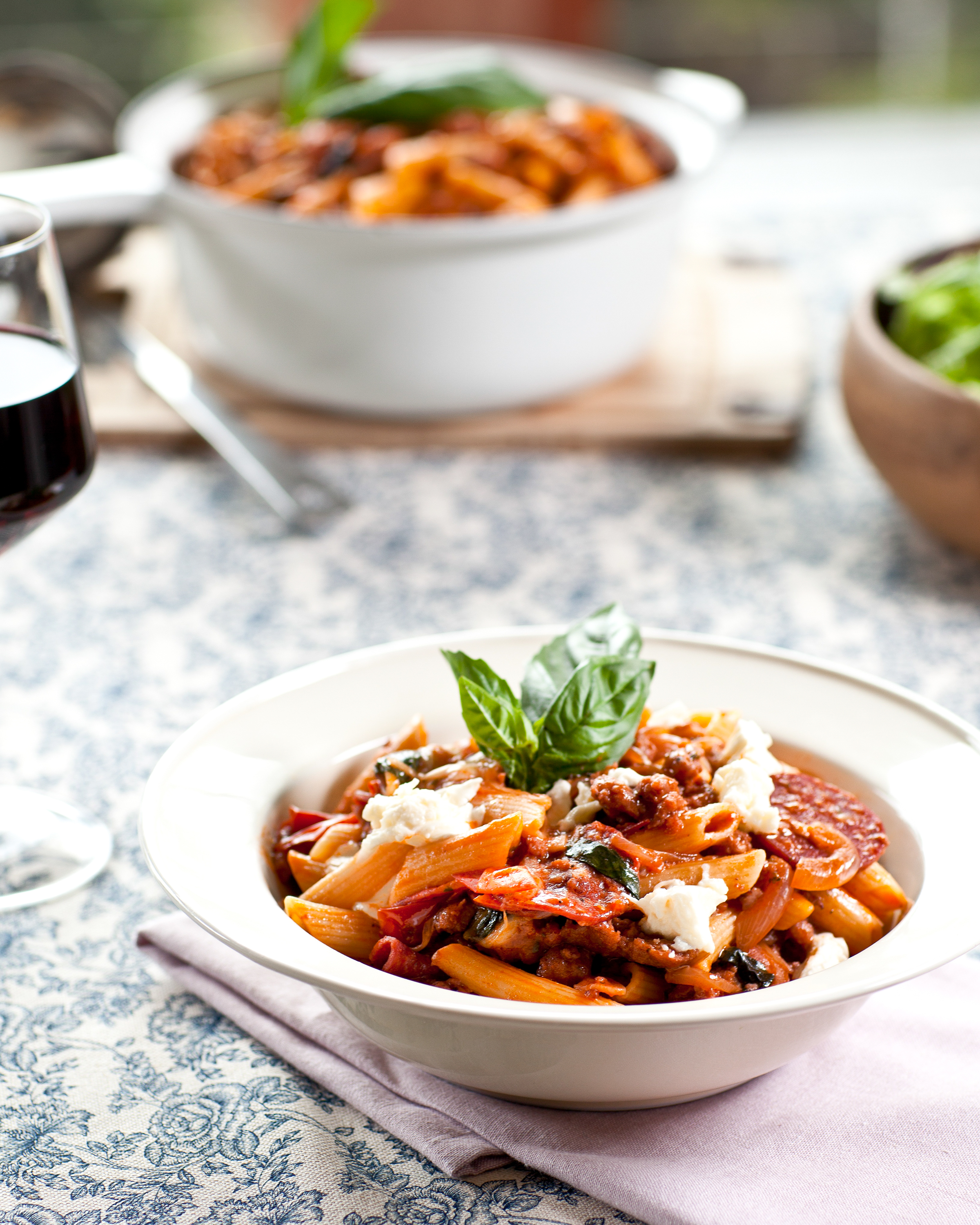 Today pepperoni is most produced with equal parts beef and pork, and is usually only lightly spiced. I guess this is part of what gives it such appeal, especially to kids.
Ingredients
1 cup thin pepperoni slices
1 Tbsp extra virgin olive oil
4 cloves garlic, finely sliced
½ red onion, finely sliced
1 cup pitted Kalamata olives, halved
2 tsp capers
3 cups cherry tomatoes
salt flakes and freshly-milled black pepper
1 tsp brown sugar
400g cooked penne pasta
½ cup ricotta, crumbled
Instructions
1 Fry the pepperoni slices in olive oil in a frying pan over a moderate heat for 5 minutes, until crispy. Add the garlic, onion, olives and capers and cook for a further 5 minutes.
2 Mix in the tomatoes and cook until the skins burst, then season with salt and pepper and sweeten with brown sugar. Stir in the pasta, then top with ricotta to serve.