Pear, raspberry and coconut bread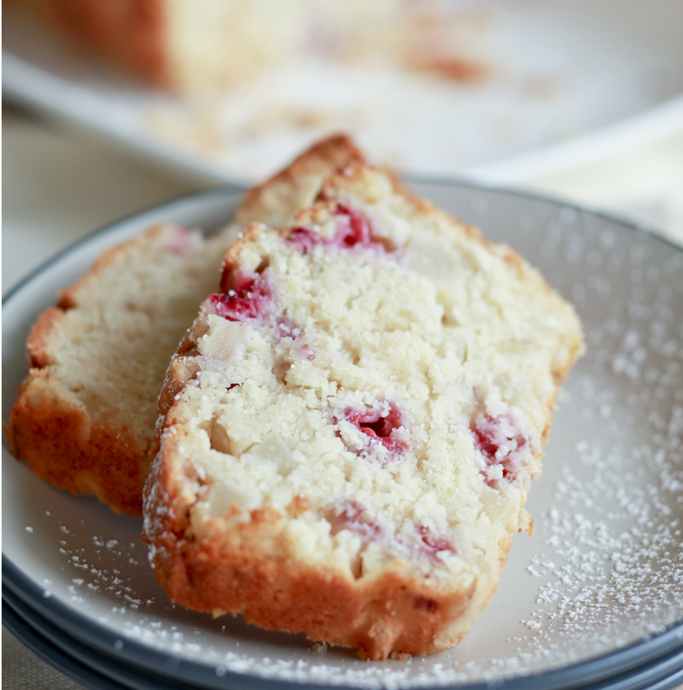 An alternative to good old banana bread and great for lunchboxes.
Ingredients
275g self-raising flour
1 tsp bicarbonate of soda
80g desiccated coconut
110g caster sugar
250ml coconut cream (the pouring version, not solid)
¼ cup vegetable oil
2 eggs
1 tsp natural vanilla extract
2 ripe pears, peeled and diced
120g frozen raspberries
Instructions
1 Preheat oven to 170°C. Combine the flour, bicarbonate of soda, coconut and sugar in a large bowl and mix to combine. Whisk the coconut cream, oil, eggs and vanilla in a second bowl then stir into the flour mixture.
2 Fold in the pears and raspberries, then spoon into a lined medium loaf pan and bake for 45 minutes, until a skewer can be inserted and removed cleanly.