Pear-almond tart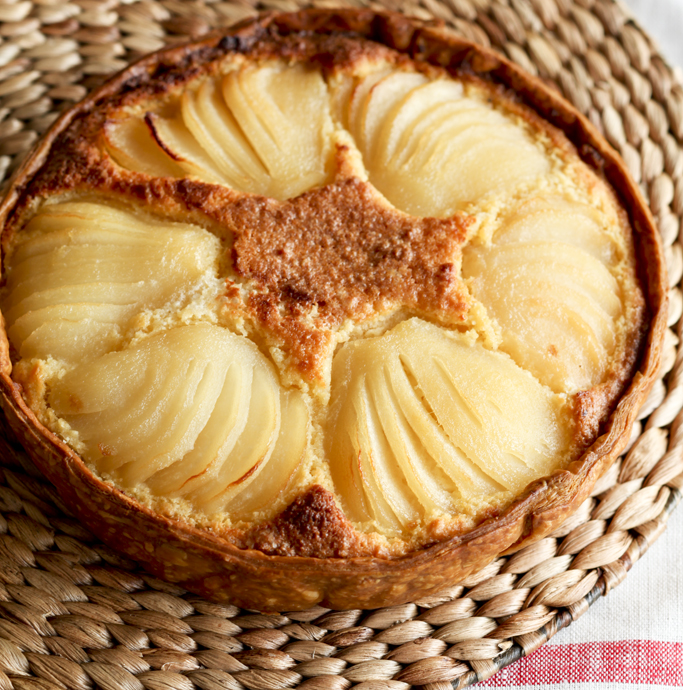 The simple things in life are often the best and this tart is no exception. Classic pear and almond frangipane tart, just perfect.
Ingredients
2 sheet puff pastry
400g frangipane
6 pear halves in syrup, drained
Instructions
1 Preheat oven to 180°C. Line a 23cm tart ring with puff pastry, then line with damped baking paper and fill with baking weights. Bake for 20 minutes, then remove the filling and bake for a further 5 minutes, until crisp. Set aside to cool.
2 Spoon the frangipane into the tart shell and flatten with a spoon. Fan the pear halves and arrange on top. Bake for 35 minutes, until set, then cool in the tin.